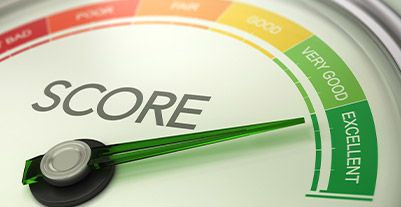 What is the minimum CIBIL score required for a loan against property?
To avail a loan against property, financial institutions require to you meet specific requirements. These are called loan against property eligibility criteria and differ across lenders. Among these is a criterion that states that you need to have a minimum CIBIL score of at least 750 to qualify for the offering.
CIBIL score parameters
Your CIBIL score is a 3-digit number that ranges from 300 to 900. The score is based on the Credit Information Report (CIR) which includes the credit history of an individual. The following parameters are used in the CIR to calculate your credit score:

Credit utilization: 25%
Repayment history: 30%
Credit mix and duration: 25%
Number of credit enquiries: 20%
Typically, in order to avail favourable loan against property interest rates, it is recommended that you apply with a high credit score, usually over 750. However, there are lenders that will offer funding even with lower score, but this may lead to less attractive loan terms.
Loan against property features
Loan against property is a secured loan. This means that you need to mortgage an asset such as a house, or a commercial space to avail a loan against property. So, in case of defaults, the lender can liquidate the mortgaged asset to recover the outstanding dues. Thus, the lender has lower risks if a borrower fails to repay such a loan.
Here are some of the features of a Bajaj Finserv Loan Against Property:
Loans up to Rs. 5 crore for self-employed and up to Rs. 1 crore for salaried individuals.
Tenor ranging up to 20 years for salaried customers and up to 18 years for self-employed customers.
Quick processing in just 48* hours with facilities like doorstep service.
So, meet the simple loan against property eligibility criteria and documentation requirements and avail a high loan amount with a loan against property.
Bajaj Finserv brings you the fastest Loan Against Property with loan amount disbursal within 2 days*.