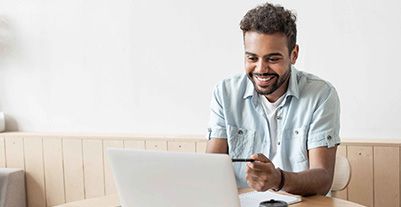 What is the difference between mortgage and loan?
A loan is the sum of money borrowed from a financial institution to meet various goals or requirements. It may be collateral-free or secured.
Mortgage refers to an immovable property that is used as collateral to avail a loan. Borrowers can regain complete ownership of the property once they make full repayment of a mortgage loan.
Types of mortgages
When availing a Bajaj Finserv Loan Against Property, you can provide the following types of mortgage:
Commercial property (both rented and self-owned)
Residential property (both rented and self-owned)
What are the features of a loan?
Eligible borrowers can enjoy the following features with the Bajaj Finserv Mortgage Loan.
| | |
| --- | --- |
| Loan amount | Rs. 10.50 Crore* |
| Tenor | 15 years |
| Disbursement time | 72 hours* |
Bajaj Finserv offers nominal mortgage interest rates and charges to make the Loan Against Property more affordable.
Additional Read: What to do if mortgage loan application is rejected?
What are uses of a loan against property?
One major advantages of a property loan is that it comes with no end-usage restriction. You can utilise the funds for a host of purposes.
Wedding
Foreign trip
Medical issues
Debt consolidation, etc.
Advertising and marketing
Working capital
Renovation of office
Business expansion, etc.
Now, as you know about mortgage vs loan, assess your requirements and repayment capability. Bajaj Finserv brings various types of Loan Against Property to meet different purposes of borrowers. Ensure to meet the loan against property eligibility criteria and apply for the secured loan online through the application form.
What is the meaning of Mortgage Loan?
Mortgage loan meaning in simple terms is a loan sanctioned against an immovable asset, particularly a house. A mortgage is a transfer of interest of the property from the borrower to the lender and not the ownership itself. Lenders sanction such loans by gaining interest on the property documents until the repayment is complete. The ownership of the house remains with the borrower during this period.
Types of mortgage loans
Below are the types of mortgage loans that are available to borrowers. 
Home Loans
Home loans are provided for the construction or purchase of a property. These loans come with end-usage restrictions and can only be used for the purposes mentioned above.
These loans provide income tax benefits under Section 80C (up to Rs. 1.5 Lakh on the principal) and Section 24(b) (up to Rs. 2 Lakh on the interest paid).
Loans Against Property
Loans against property are alternative to personal loans. Unlike home loans, a property loan can be used for any purpose.
The mortgage loan process for disbursal can usually stretch for up to 72 hours*. Providing the right documents and fulfilling the eligibility criteria can speed-up the procedure.
What is the difference between home loan and mortgage?
A mortgage loan is a secured loan where you have to mortgage an immovable property as collateral to avail the funds. The documents of the property remain with the lender until the repayment is complete. However, the ownership of the house stays with the borrower.
Home loans are a type of mortgage loan. Hence, the home loan vs mortgage loan argument is not valid.
Home loans
Home loans are available for the purchase or construction of a property. Lenders disburse a specific amount of the property price as the loan. The rest of the funds have to be sponsored by the borrower as down payment.
Loans against property
Loans against property are also mortgage loans. However, they act as personal loans and can be used for any purposes without any end use restriction. Both a home loan and loan against property offer income tax benefits to borrowers under Section 80C and 24(b).
What Is the difference between a personal loan and a mortgage loan?

Some of the distinguishing points between personal loan vs mortgage loan are the following:
1. Collateral
Personal loans are unsecured and collateral-free. Mortgage loans are secured and require the borrower to mortgage a property as collateral.
2. Loan amount
Personal loans provide up to Rs. 25 Lakh while loans against property can offer up Rs. 10.50 Crore*.
3. Tenor
Tenures for personal loans go up to 60 months while that of mortgage loans can stretch up to 15 years.
4. Documents
Among the most distinguishing documents between a personal loan and loan against property is the requirement of property documents. Borrowers have to provide their house documents when availing mortgage loans. These documents stay with the lender until and unless the loan is repaid in full. However, the ownership of the property remains with the borrower during the tenure.
A loan against property can be more beneficial than a personal loan if the borrower requires a higher loan amount or a prolonged repayment period.