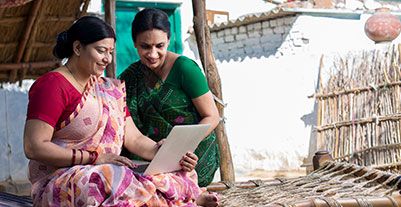 What is a loan against property tenor?
Tenor refers to the repayment duration or the period for which a lender sanctions a loan. It is during this time that you are liable to repay the loan, including the principal and interest, in the form of EMIs.
Lenders offer varying loan tenors depending on the type of loan offered.
While short-term loans and collateral-free loans have shorter tenors, long-term loans like mortgage loans have a tenor spread over more than 10 years.
Bajaj Finserv offers a loan against property with one of the longest mortgage loan tenors in India.
For salaried applicants, the tenor goes up to 15 years
For self-employed borrowers, the tenor goes up to 15 years
Factors that affect loan amount and repayment tenor
Several factors affect the amount you are eligible for and the tenor you get for loan repayment. They include:
Your age
Applicants who are younger usually get a higher loan amount and a longer tenor as they have several earning years ahead of them compared to an applicant who is older.
Your existing financial obligations
Lower liabilities reduce the risk of default from a lender's perspective and can get you a longer mortgage loan tenor and a substantial loan amount.
Your property's age, location, and current market value
The loan amount offered to you is based on your property's equity, so a newer property at a popular location can get you a better loan amount.
Additional Read: How can a CIBIL defaulter get loan against property
While you may try opting for a longer tenor to get a lower interest rate from a lender, this isn't a smart way to go about it. Plan your repayment by using an EMI calculator in a way that best suits your finances, as a longer tenor also increases your total interest.
Bajaj Finserv offers competitive lowest loan against property interest rates and charges along with a long Tenure, so you can ensure your EMIs are affordable. Find out how to apply for loan against property and get the funds you need hassle-free.