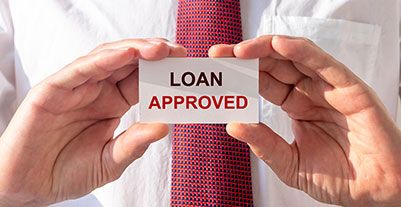 How to apply for a mortgage loan
Applying for a Bajaj Finserv mortgage loan takes no time at all. You can apply online in three simple steps.
Enter property-related details and personal information
Provide income details to view the best offer
Once you submit these details, you can expect a call from our relationship manager who will guide you through the remaining application steps.
Apart from the easy application, Bajaj Finserv offers other perks through its mortgage loan, such as a high loan amount of up to Rs. 10.50 Crore* and funds in your account in 72 hours*. You can also access the Flexi facility, a long repayment tenor, and competitive interest rates. Best of all, there are no restrictions on how you can use the funds.
*Conditions apply
FAQs
What is the maximum loan amount on Mortgage Loan?
Mortgage Loan is a secured credit availed against the mortgage of a property. Bajaj Finserv offers Loan Against Property with a high-value credit for individuals from two income groups. Know your answer to what is the maximum loan amount on Mortgage Loan below.
Self-employed individuals – Maximum amount of Rs. 5 Cr* and higher.
Salaried individuals – Maximum amount of up to Rs. 5 Crore*.
However, the maximum amount you can avail also depends on the property's current market value and the loan to value in mortgage loan offered by the lender. Bajaj Finserv offers Loan to Values as high as 75% of the property's value.
Apply for Bajaj Finserv's Mortgage Loan to maximise the available amount and meet your big-ticket funding needs.
What facilities do you get if you take Bajaj Finserv Loan Against Property?
You can enjoy several facilities with Bajaj Finserv Loan Against Property. Make the most of it during the loan tenure to maximise the accompanying benefits.
a) Part-prepayment and foreclosure – Utilise these facilities to reduce your loan burden at any time before the tenure ends. Individuals opting for Bajaj Finserv Mortgage Loan at floating rates can do so without paying any additional charges.
b) Balance transfer facility – Opt for this facility and benefit from lower interest rates with a high-value top-up amount.
c) Flexi loan facility – It lets you withdraw from a pre-sanctioned loan amount, and you pay interest only on the withdrawn amount.
All these facilities make Bajaj Finserv's Property Loan a unique financing option. Fill up the online form to apply for it.
Is it possible to get a self-employed Loan Against Property?
Self-employed individuals can avail a Property Loan upon meeting specific eligibilities. Bajaj Finserv offers a self-employed loan on property to individuals who are sole proprietors, running a business in partnership, owning a company or qualify for other special cases.
You can avail a Loan Against Property from Bajaj Finserv by fulfilling the following eligibility criteria.
Meet the age requirement of 25 to 70 years.
Be a self-employed person with a stable income source.
Be an Indian resident living in the following cities – Delhi, Hyderabad, Kolkata, Thane, Mumbai, Pune, Chennai, Ahmedabad, Vizag, Bangalore, Surat, Udaipur, Indore, Aurangabad and Cochin.
Meet the eligibilities and apply with necessary documents. Avail India's fastest Property Loan and enjoy disbursal within 4 days of approval.
If a property is jointly owned; can one still take a Loan Against Property co-applicant?
Yes, if a property has multiple owners, one can still avail a Property Loan. However, to avail this loan, it is necessary that all the co-owners apply as Loan Against Property co-applicant.
Individuals who can be co-applicant for Loan Against Property –
Borrower's spouse
Son and father/ mother
Brothers
Unmarried daughter with parents
Co-application is also mandatory in other cases.
For a partnership firm, its key partners.
For a company, individuals who own above 76% of shares.
If a company is mortgaged, all of its directors and partners.
Karta, in case the joint family's income is considered.
Maximise the value of Loan Against Property with co-applicants. Apply for it with Bajaj Finserv.