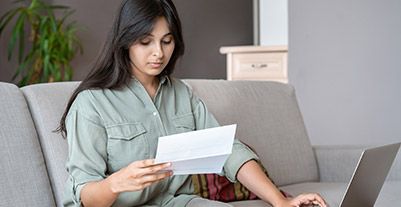 Who can be the co-applicant for a loan against property?
Two vital factors to consider before you avail a mortgage loan are your monthly income and the value of the property you intend to mortgage. These determine the final sanction you can qualify for and if the property's value is low, you might not get the sanction you need. However, you can apply with a co-applicant to better your chances of approval.
Who are eligible for a loan against property?

Individuals that are eligible as co-applicants for a loan against property are following:
The applicant's spouse: Both husband and wife can co-apply for this loan.
Brothers: Here, both the primary and secondary applicants should be brothers.
Parents: Both parents can become the co-applicants for this secured loan against a commercial or residential property.
Parents and their unmarried daughter: Parents can co-apply with their unmarried daughter to avail a property loan.
Other criteria to consider
Note that most of the financial institutions do not allow married daughters to become co-applicant with their parents. Also, if the property you plan to mortgage has multiple owners, it becomes mandatory to apply along with all the owners to confirm the security.

Other specific cases also mandate co-application such as:
Key partners in case of a partnership firm.
Individuals owning over 76% of shares of the same company.
All partners or directors if the company or partnership itself is the collateral.
Karta, if the income of a joint family is in consideration.
Apply with a co-applicant to maximise the loan amount you can avail. To avail funds quickly, apply for the Bajaj Finserv Loan Against Property and furnish all the loan against property documents required for hassle-free approval.
Also Read: How to use mortgage loan calculator