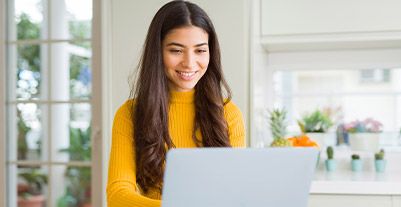 What is the repayment tenor of a loan against property?
A loan against property offers substantial credit against your property's value and thus has a longer tenor compared to collateral-free loans.
Convenient property loan tenors offered by Bajaj finance
Choose your ideal repayment duration as per your source of income.
For self-employed individuals
A self-employed borrower with a stable income can choose a tenor of up to 15 years to repay the loan amount.
For salaried applicants
Salaried individuals can choose a tenor up to 15 years from the date of sanction.
It is best to pick your Loan Against Property tenor carefully by assessing your repayment ability. This way, you can ensure that your EMIs are affordable and that you can repay them every month without fail. Check the impact of the tenor on your EMI with ease by using the Loan Against Property EMI Calculator and plan your repayment soundly.
Additional Read: What is the minimum CIBIL required for loan against property
Part-prepay or foreclose the loan any time during the tenor
If you have a lump-sum amount at your disposal, it is a good idea to part-prepay a significant sum during the tenor. This helps you save on interest as it reduces your principal. You can choose to thus reduce your subsequent EMIs or reduce the loan's repayment duration.
Bajaj Finserv gives you the option to foreclose your loan account against minimal charges before the tenor ends. Utilize this facility to become debt-free sooner. 
To apply, check our Loan Against Property eligibility criteria and keep the documents handy to enjoy quick approval on your application.