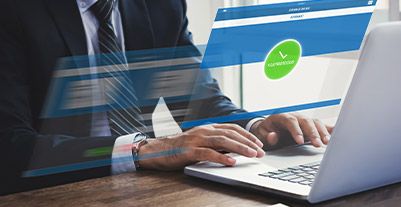 How to use mortgage loan for business for self-employed
Business owners can use a mortgage loan for self-employed applicants to fund a range of professional operations. Bajaj Finserv offers different types of mortgage loans, also known as a loan against property for self-employed borrowers, with high loan amounts and a lengthy tenor of up to 15 years*.
Uses of a mortgage loan for business activities
Below illustrated are the ways in which you can utilise your mortgage loan into business activities.
Expanding business
Use the ample funds from a loan against property to set up a new office, branch into a new location, add to your fleet or warehouse space and more.
Renovating office space
Update your workspace, be it with new furniture and fixtures, redesigned interiors, or upgraded employee workstations with the Bajaj Finserv home renovation loan.
Installing advanced equipment and machinery
Boost business efficiency in today's competitive market with state-of-the-art machines, software, and IT services. Our affordable mortgage loan rates and flexible tenor allow you to repay conveniently.
Recruiting qualified personnel
Increase business productivity or fuel expansion by hiring qualified staff. You can easily finance recruitment with the Bajaj Finserv Mortgage Loan.
Financing working capital
Meet your urgent capital needs and maintain optimum cash flow by meeting our simple mortgage loan eligibility criteria and minimal requirements of documentation.
Stocking up inventory
Raw materials, spare parts and stock are integral for business success, and you can ensure you have them in good supply using funds from this loan.
Investing in marketing and advertisement
Use a mortgage loan to improve your bottom line by financing your online and offline marketing campaigns.
With so many ways to increase business revenue, a mortgage loan can be a gamechanger for your enterprise. To get started, fill up the online application form after meeting the eligibility parameters and get the funds in your bank account within just 72 hours** from approval.
*Conditions apply
Also Read: What is loan to value in mortgage loan