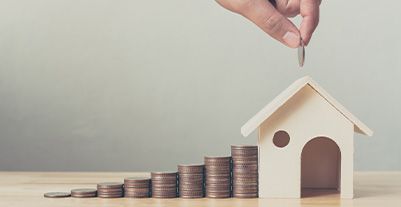 How to invest in Lal Dora property?
Lal Dora property in Delhi is an attractive zone for investment. It has its origins back in 1908 when a red thread was used for property classification. Presently, the Lal Dora Abadi or habitation covers approximately 360 villages and their extensions around Delhi. Finance your purchase of property here with a mortgage loan from Bajaj Finserv against minimum eligibility and documents.
We make it easy for you to purchase property in the Lal Dora zone with hassle-free approval of your loan against property through a simplified mortgage loan process. Fill our short and simple online form to apply and get the loan amount within 72 hours* of approval.
Here's why investing in a Lal Dora property or land is lucrative
Following are the reasons to invest in a Lal Dora property
It does not come under municipality regulations
Unlike other regions of Delhi, the Lal Dora Abadi does not come under municipal jurisdiction. After required approvals, both commercial and residential properties can be constructed here without municipal interference. Avail a property loan from Bajaj Finserv to purchase a property here with a loan amount that goes up to Rs. 10.50 Crore*.
 
You only need a Lal Dora certification for property ownership
You do not need to register for property purchase in this region. Obtain a Lal Dora Certification from Delhi district authorities to claim your ownership.
 
Land and property prices are lower in the zone
Land and property in this zone are available at nominal property sale prices compared to other regions of Delhi. So, investing in land or property here is affordable.
 
It is well-connected to commercial areas in Delhi
Another reason to invest in Lal Dora land and property in Delhi is its proximity to important commercial areas in Delhi. It is well-connected through roadways, which adds value to your investment.
*Conditions apply