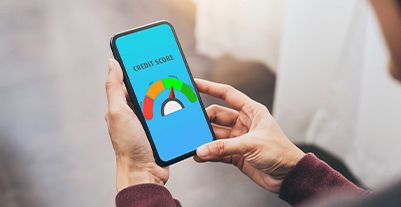 How to improve your CIBIL score to get a business loan?
Your CIBIL score is an essential indicator of your creditworthiness. In fact, a good CIBIL score is a key to improving your chances of getting fast approval on your unsecured business loan. It also helps in getting a loan with better terms and conditions. Generally, lenders consider a score of 685 and above to be good.
Lenders like Bajaj Finserv consider a score of 685 or higher as ideal.

If you have a low credit score or are planning to avail of a loan in the future, follow these simple tips to improve your CIBIL score:

Avoid defaults on your credit card bills and other payments
Clear all your existing debt on time
Lower your credit card usage to 50% of the credit limit
Avoid applying to multiple lenders for a loan simultaneously
Aim to borrow a mix of credit options, such as secured and unsecured loans
Ensure that your credit report has accurate and updated information
Follow these simple steps to improve your credit score. But remember, on average, it takes between 4 and 12 months to improve your CIBIL score.
If you are unsure of your score, you can check your CIBIL score for free with Bajaj Finserv.