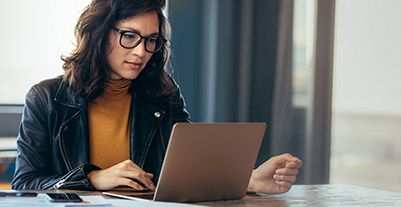 Loan against property: Procedure
It is easy to get a Bajaj Finserv Loan Against Property. Follow these simple steps to avail our mortgage loan.
1. Select the right type of mortgage: Since this loan requires collateral, choose from a commercial property, residential property or even a piece of land you own.
2. Meet the eligibility requirements: To enjoy the best loan terms, meet our simple loan against property eligibility criteria. These are based on age, employment status and nationality. To know if you qualify and estimate the amount you can borrow, use our online Loan Against Property Eligibility Calculator. You can also use our handy loan against property EMI calculator to plan repayment.
3. Submit your application online: Once you qualify for the property loan, apply for it using these steps:
Click on our application form to apply online
Enter your personal and property details
Enter your income details for the best offer
Our relationship manager will call and guide you on the next steps of getting your loan.
We disburse funds within 72 hours** on approval of your application. To make repayment stress-free, you can choose a tenor up to 18 years and repay at attractive mortgage rates and charges.
Borrowers of Mortgage Loan can get access to property dossier and receive guidance on all technical and legal aspects of property ownership. So, know how to apply for loan against property and meet your diverse needs effortlessly.
*Terms and conditions apply