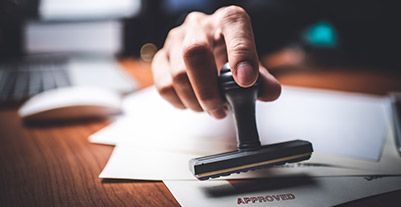 How to take an education loan for studying abroad
Pursuing higher education overseas can be a costly affair as tuition fees, accommodation, and cost of living are expensive. Studying overseas also includes costs related to airfare, medical insurance, and more. The Bajaj Finserv education loan for abroad studies offers adequate funding to meet all these expenses effortlessly.
Basic eligibility criteria to qualify for this study loan
We provide customized loans of Rs. 10.50 Crore*, or higher, basis eligibility if you fulfill the below criteria:
Nationality: Resident of India
Owning property in the following locations:
Delhi & NCR, Mumbai & MMR, Chennai, Hyderabad, Bangalore, Pune, Ahmedabad (for salaried individuals) Bangalore, Indore, Nagpur, Vijayawada, Pune, Chennai, Madurai, Surat, Delhi & NCR, Lucknow, Hyderabad, Cochin, Mumbai, Jaipur, Ahmedabad (for self-employed individuals)
Age: 23 years to 62 years (for salaried individuals) and 25 years to 70 years years (for self-employed individuals)
Employment: Salaried employee of any private, public or multinational organization or Self-employed individual with a steady income from business
Documents required to apply for property loan for education**:
You will need the following documents** to apply for a loan:
Latest salary slips (for salaried individuals)

Bank account statements of the previous 3 months (for salaried individuals) and of the previous 6 months (for self-employed individuals)
PAN card/ Form 60 of all applicants
ID proof
Address proof
Document of the property to be mortgaged
IT returns
Title documents
**This list of documents is indicative, and you may be required to submit additional documents during loan processing.
Apply for the education loan against property
Apply for loan against property by following these easy steps:
Click on our application form to apply online

Share your personal and property details
Fill in your income details for the best offer
Our relationship manager will call and guide you on the next steps, so you can get the loan within 72 hours* of approval. Understand the fees and charges of our education loan scheme to be fully informed and use the Loan Against Property EMI Calculator to plan repayment right at the start.
*Conditions apply
Education loan on property schemes
Student Loan Schemes
Vidyalakshmi Scheme
Padho Pardesh Scheme