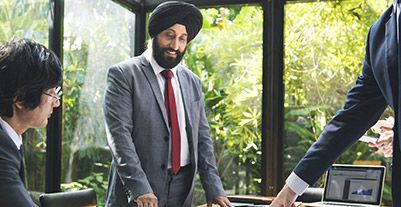 What is a working capital demand loan?
Maintaining optimum working capital is essential to a business's efficient running. A working capital demand loan is thus available as a flexible financing option that allows businesses to access funds during any capital shortage. This credit facility is readily available to fulfil the operational funding needs.
Available as one of the suitable sources of business finance, Bajaj Finserv also offers a unique Flexi facility on a working capital loan that enables multiple withdrawals from a pre-sanctioned limit, thus allowing access to funds when needed.
Working capital demand loan interest rates
Bajaj Finserv offers working capital loans at competitive interest rates to keep the repayments affordable. The other associated charges, such as processing fees, are also kept nominal for the borrower's convenience.
Before opting for such a loan, you can use our EMI calculator to compute the monthly instalment amount and plan repayments accordingly.
Alternatives to a working capital demand loan
There are suitable alternatives to working capital demand loans that offer quick and convenient financing, thereby helping businesses cover their working capital deficits.
Bajaj Finserv offers business loans as a suitable alternative to the working capital demand loan to fulfil the working capital funding needs as and when required. Here's a quick look at the features and benefits of the advance that make it a suitable option for business funding.
Flexi Hybrid feature
The Flexi Loan facility allows businesses to make multiple withdrawals from a pre-sanctioned amount, enabling ready access to funds. It also reduces the overall repayment liability as interest is charged only on the withdrawn amount.
Loans of up to Rs. 50 lakh
Eligible applicants can avail of high-value, collateral-free financing of up to Rs. 50 lakh at affordable rates.
Tenor flexibility: Opt for a suitable tenor of up to 180 months for convenient loan repayment.
Quick financing: With minimum eligibility and document requirements, get approval within a few minutes of application. Get money in money within the next 48 hours* only.
No end-use restriction: Businesses can also use the funds for other financing needs like office renovation, machinery purchase, expansion plans, etc., along with working capital requirements.