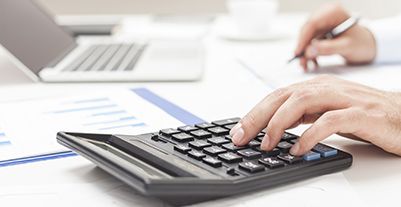 What is the application process for a loan against property?
A loan against property is a secured loan with no restrictions on usage. It has a high loan-to-value ratio and a long repayment tenor. Once you fully repay the loan, you regain access to property documents that you pledge as collateral during the application process.
Steps to apply loan against property

To apply for a Bajaj Finserv Limited Loan Against Property, follow these steps:
Once you submit these details, our relationship manager will call and take you through the remaining application steps.
Benefits of Loan Against property fom Bajaj Finserv

Apart from the easy application, Bajaj Finserv Limited offers other benefits with this loan.
Comfortable tenor: Salaried and Self-employed individuals can enjoy a flexible repayment tenor of up to 15 years
High loan amount: Self-employed applicants can borrow up to Rs. 10.50 Crore*, while salaried applicants can get up to Rs. 10.50 Crore*
Doorstep paperwork pickup: The required loan against property documents is basic, and you can request an executive to collect them from your home
Easy eligibility criteria: This loan has minimal eligibility criteria. If you're salaried, you must be between 28 to 58 years of age, whereas if you're self-employed, you must be between 25 to 70 years of age. Additionally, you must have a steady income and own a property in a specified location
Flexi privilege: Through our Flexi facility, borrow multiple times from the sanctioned limit and pay interest only on the utilized amount. Also, pay with interest-only EMIs for the initial part of the tenor.
Disclaimer: Upper age limit is considered at the time of loan maturity