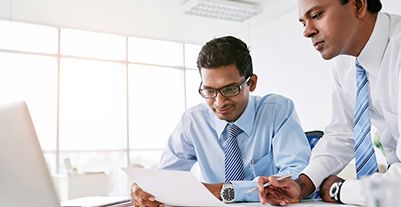 What is a commercial loan?
A commercial loan is a financial instrument that businesses owners can avail of to address any short-term capital needs. The sanctioned amount can be used to increase the working capital, acquire new machinery, build new infrastructure, meet operational costs, and other such expenditures. Since these are relatively short-term loans, they can be both secured and unsecured.
Bajaj Finserv offers commercial loans up to Rs. 50 lakh with competitive interest rates and Flexi facilities that make managing cash flows easier. These loans have simple eligibility criteria and a minimal requirement for documentation, making it very easy to avail. To simplify the borrowing experience, you can also apply for a commercial loan online.