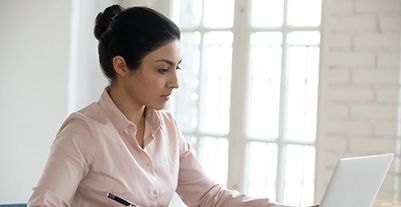 What is the Udyogini Yojana?
Implemented by the Women Development Corporation, Udyogini is a scheme to provide subsidised loans to aspiring women entrepreneurs from rural and underdeveloped areas. The scheme aims to promote women's entrepreneurship, financial empowerment, and self-reliance by offering necessary financial support. The Udyogini scheme also aims to build micro-enterprises that support the overall growth of the country.
Features of Udyogini Yojana scheme
The scheme extends interest-free loans to women from all sections of society who are looking to fund their small businesses.
High-value loan amount
Applicants can avail of a loan of up to Rs. 3 lakh under this scheme, provided they meet the essential eligibility criteria.
Loans available for 88 small-scale industries
The Udyogini loan can be availed to start businesses categorised under 88 small-scale industries. Some of them are fisheries, bakeries, groceries, tailoring shops, libraries, incense stick manufacturing, trades related to poultry and dairy, etc. Interest-free loans under this scheme are also available for women starting a business in the agriculture sector.
Training for skill development
This scheme also aims to impart functional skills to women regarding business planning, pricing, costing, feasibility and more alongside financial support.
Up to 30% loan subsidy
The Government proposes up to 30% subsidy on loans extended under this scheme to make repayment affordable for women.
Transparent evaluation of the beneficiary
The evaluation process of the Udyogini Yojana application form ensures a transparent assessment for beneficiary selection.
Eligibility criteria to qualify for a loan under Udyogini
Aspiring women entrepreneurs can apply for funding once they have met the below eligibility criteria:
Applicant must be aged between 24 years to 70 years
Applicant's family income should be less than Rs. 1.5 lakh
The upper limit for income is not applicable for women falling under special categories like disabled, widowed or destitute.
Documents required for a loan under Udyogini Yojana
Aadhaar card or BPL card
Essential certificates like a certificate of income and birth certificate
Photocopy of a bank passbook with details such as account holder's name, name of the bank and concerned branch, account number, IFSC and MICR codes
Alternatively, women entrepreneurs can also avail of a Bajaj Finserv Business Loan for Women at competitive interest rates. These loans are collateral-free and provide funds up to Rs. 50 lakh with simple eligibility criteria and minimal documentation.