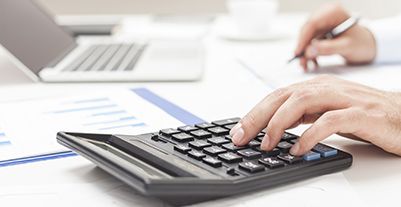 Everything you need to know about Senior Citizen's Savings Scheme
Senior Citizen's Savings Scheme (SCSS) is a government-sponsored savings scheme for senior citizens, launched in 2004. The scheme's primary objective is to help senior citizens ensure a regular flow of income. The plan offers guaranteed interest payments, which can be received quarterly.

Eligibility for SCSS scheme
The individual must be a citizen of India. NRIs, PIOs, and HUFs are not eligible

Any resident of India aged 60 years or above is eligible for this scheme. However, retirees aged 55-60 years who have opted for Voluntary Retirement Scheme (VRS) or Superannuation are eligible to avail of the scheme if they apply for the same within one month of gaining their retirement perks
Also, retired defence personnel can avail of this scheme irrespective of their age, provided they fulfil all other conditions

This scheme can be availed with a minimum deposit amount of Rs. 1,000
Benefits of senior citizen savings scheme (SCSS)
Being government-backed, SCSS offers investment safety
It offers reasonable returns on your investment
Investments made under this scheme also qualify for a tax deduction of up to Rs. 1.5 lakh under section 80C. However, income tax is deducted on the interest earned
It is extremely easy to open, operate, and transfer an SCSS account at any authorised bank or post office in India
It offers the flexibility to extend the tenor. You can start with a tenor of 5 years, and at maturity, extend it up to 3 more years only
You can calculate the SCSS interest rate easily by computing the compound interest on deposit amount per the SCSS interest rate for that quarter. The payment is released annually to the savings account of the account holder

Senior citizens can avail of interest rates up to 7.60% p.a. by investing in a Bajaj Finance Fixed Deposit.