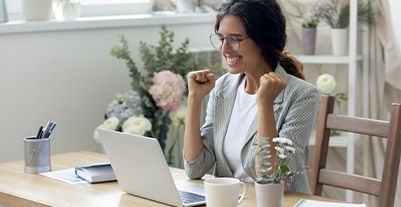 What is the difference between a loan and overdraft?
Lending institutions in India offer a range of financial products to help meet individuals meet their monetary needs. A loan against property and an overdraft loan are two such products designed to meet very diverse and specific purposes.
On the one hand, a loan against property is a secured loan sanctioned against collateral. The funds are disbursed in a lump sum to your account post-approval and you can utilize them for any expense. Right from funding business expenses to pay for tuition fees, you can use the sanction from a mortgage loan without restriction.
On the other hand, an overdraft is a type of loan with a difference in its disbursal. With this facility, you can make multiple withdrawals from the loan account, as and when required. This sanction can also be used freely, without restriction. Bajaj Finserv offers a feature known as the Flexi facility, which shares similarities with an overdraft loan.
Noteworthy differences
| | |
| --- | --- |
| Loan against property | Flexi loan facility |
| Interest rate is charged on the total principal. | Interest rate is charged only on the amount withdrawn and not on the entire principal. |
| The rate of interest calculation is on a monthly basis. | A Property Loan availed on Flexi Loan facility accrues interest rates on a per day basis. |
| EMIs you pay consist of both principal and interest payable. | You can opt to pay the interests only as EMIs. |
| Repayments are made via easy EMIs throughout the tenor. | Repay the principal when you have surplus funds or at the end of the tenor. |
Here, you can borrow freely from your loan account and repay flexibly, at your convenience. This funding option is also easy to avail of as you have to meet simple eligibility criteria and submit minimal loans against property documents. The Flexi feature proves beneficial when you need access to funds frequently. This includes boosting working capital, paying for unplanned expenditures of a wedding, etc. So, choose between a Loan Against Property and a Flexi Loan facility as per your convenience and read how to apply for a loan with Bajaj Finserv.
Also Read: Loan against property without ITR