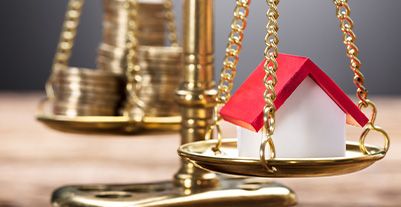 Documents required to apply for a loan against property without income proof and ITR
To get a mortgage loan without income proof, you need to submit the following documentation.
Duly filled application form
ID proof
PAN Card
Voter's ID
Aadhaar Card
Driving License
Proof of address
Aadhaar Card
Voter's ID
Ration Card
Passport
Utility Bills
Bank account statements for the last six months
Cheque issued for processing fee payment
Passport-sized photographs
Tips to avail a loan against property without income proof
Utilise the following tips to improve your chances of availing a loan against property without income proof.
Elaborate on your income to the lender's representative
In the case of lack of income proof or ITR, you must specify your income source and why you do not have the necessary documents at disposal to the representative evaluating your property. The final decision is likely to depend on the information you provide, thus determining your annual income as well as repayment capacity.
Keep a check on your savings
Maintaining a high average monthly balance along with regular savings improve the chances of getting a loan against property approved.
Opt for a lower loan to value (LTV)
LTV or Loan to Value ratio is the percentage of the property's market value offered as a loan by the lender. A high LTV of say, 80% provided by the lender means only the remaining 20% of the expenses are to be met by the borrower. Making higher down payments and availing a lower LTV improves your chances of getting the loan approved without income proof, and it posits positive borrower credibility.
Consider choosing peer-to-peer lending
Although available at higher rates of interest, peer-to-peer lending is another way of availing high-value financing in the absence of income proof or ITR.
Make sure to compare lenders and arrive at the best deal on a loan against property. Keep all necessary documents ready for streamlined processing of application.
Apply with a co-applicant
If your spouse, mother, father, brother, son or unmarried daughter is an earning member with valid income proof, you can avail a Property Loan with the co-applicant.
Additionally, ensure that you have enough savings in the bank. Generally, you should have an amount equal to at least two EMIs. With everything in order, approach Bajaj Finserv to discuss the loan terms available to you. You should also check the property loan rates on offer beforehand to plan your loan better. All of this information will help you prepare and you can take the time to learn how to apply for loan online. This simple process expedites loan processing and allows you to enjoy a hassle-free experience.
Also Read: Tax Benefits on Home Loan