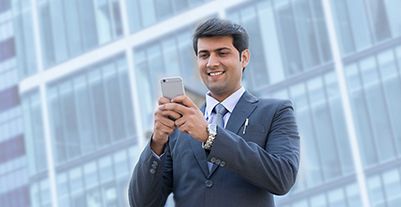 How to get a small business loan without collateral?
To get a small business loan from Bajaj Finserv, all you have to do is meet the lender's eligibility criteria, apply online and furnish minimal documentation. To make matters simpler, our representative will collect the required documents from your doorstep. Moreover, when you apply for a Bajaj Finserv Business Loan, you don't need any collateral.
This helps expedite the loan processing and gets approved for a sanction of up to Rs. 50 lakh in under 48 hours. This ensures quick disbursal and gives you access to funds that can be used for any business-related expense.
*Conditions apply