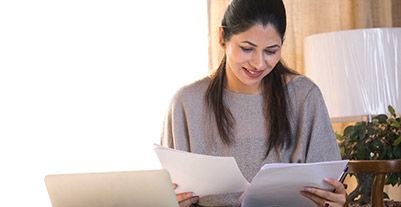 How to expand ICU and hospital services?
The healthcare crisis prevalent since March 2020 has made the lack of advanced medical facilities in India, especially Intensive Care Units (ICUs), quite apparent. According to the Human Development Report 2020, there are only five beds per 10,000 citizens in this country, highlighting the necessity for the rapid development of facilities.
In this context, expanding ICUs and hospitals is perhaps the most viable route to bridge this gap.
Expansion of ICU/ Hospital
Hospital expansion or renovation is essential on several fronts. This includes accommodating more patients, optimising workflow and patient engagement, and serving a more extensive pool of individuals, among others. However, it is imperative to be wise about the involved costs and determine the undertaking's viability before setting things in motion.
Major challenges in hospital expansion
Expansion of hospital services have several challenges, based on the type and scale of the same. Two of the primary obstacles in this regard are –
Choosing a suitable design for premises
Developing a cost-efficient design for the new or renovated premises is tricky without sparing on the desired efficiencies and concepts. Any flaw or oversight in the architectural and infrastructural layout can compromise the vision for hospital growth.
Obtaining the necessary finance
Securing the required working capital to address the necessary outlays is another hurdle medical practitioners face in hospital expansion projects. That's why the previous step is so essential. Estimating costs becomes difficult without a detailed plan, creating issues in selecting a suitable financing source.
Strategies for hospital/ ICU expansion
To effectively devise a plan for a hospital expansion project, consider the tips mentioned below –
Gauge future requirements
Account for probable needs that can crop up in the future when preparing an expansion plan. For instance, you may need to undertake expansion for ICU if the location is in an up-and-coming residential zone.

Discuss the expansion with the current staff to understand which areas need an upgrade for hospital growth. It's essential to develop a sound strategy this way.

Estimate costs of ICU/ hospitalisation expansion
Detail out every cost you need to undertake for the expansion, from obtaining necessary permits to labours and materials to finance expenses. It's vital to ensure you're not under or over-funded.
How to finance your hospital/ ICU expansion?
Hospital or ICU expansion can be financed by exploring various routes. One is by getting investors on board, especially when expanding into new healthcare verticals. You can also consider doctor loans to finance hospital expansion projects. Bajaj Finserv offers such dedicated loans in both secured and unsecured variants.
Avail of up to Rs. 55 lakh (Inclusive of Insurance Premium, VAS Charges, Documentation Charges, Flexi fees and Processing Fees) under unsecured business loan for doctors and as much as Rs. 5 Crore as a loan against property for doctors. Obtain the funds by meeting a few necessary eligibility criteria and submitting a handful of documents. A significant benefit of this external financing is you do not have to liquidate your stake in the hospital for clinic expansion.