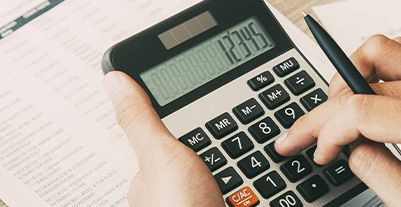 How to calculate fixed deposit maturity amount
The maturity amount of a fixed deposit is based on:
Deposit amount
Tenor
Rate of interest
Frequency of interest payout
Here's how these factors affect the maturity amount.
Deposit amount
The higher the deposit, the greater is the maturity amount.
Tenor
Longer tenors result in a higher maturity amounts and usually carry higher interest rates.
Interest rate
Higher FD rates result in higher maturity amounts.
Deposit type
Cumulative FDs provide higher overall returns than non-cumulative FDs.

The easiest way to forecast your FD maturity amount is to use an online FD Calculator and add the above-mentioned details. The calculator gives you the total maturity amount instantly, without requiring any manual work.