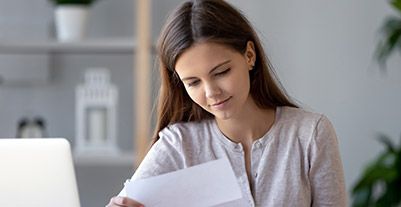 What is fixed interest rates?
A fixed interest rate on a loan against property is a rate that remains unchanged for the entire repayment period or a part of it, based on the lender's policies. A fixed rate of interest provides you with the certainty of the total repayable amount.
With Bajaj Finserv, you can avail property loan at competitive fixed interest rates as well as floating rates.
Advantages of fixed interest rates
1. Eliminates risk
While floating interest rates are subject to market fluctuations, fixed interest rates are unaffected by market volatility. This eliminates the risk of rising interest rates during repayment of your loan against property.

2. Makes financial planning easy
Plan your finances easily when opting for fixed mortgage loan interest rates. This allows you to accurately calculate the entire repayable amount before you avail the loan.
3. Benefits you during rising market rate
Borrowing becomes affordable with fixed interest rates during times when market rates rise. Once you calculate the total interest payable with a loan against property EMI calculator, it remains the same even after a few years of availing the loan irrespective of any rise in market lending rates.
When availing a Bajaj Finserv Loan Against Property, choose fixed property loan interest rates to utilise these benefits.
Choose fixed property loan interest rates when:
You're looking for security during market fluctuations
You want to stick with a set budget and plan repayment over the tenor with certainty
Once you have decided on the interest rate, check how to apply for loan against property and get your application underway.