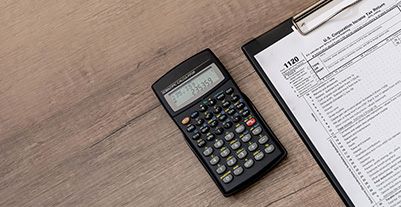 Factoring and bill discounting in finance
In business, it is a common practice to supply goods or services to customers on credit.  As a result of doing so, the business increases the accounts receivable. In some cases, this restricts smooth cash flow and you can free up blocked working capital by pledging your receivables as collateral to avail immediate funding. This is known as factoring and with Bajaj Finserv, you can transfer your receivables' ownership to bridge the funding gap.
Thanks to this provision, you can access a sizable amount of funds that can easily help overcome any cash crunch. Aside from factoring in finance, the other option is to opt for bill discounting. This provision allows you to clear any unpaid invoices for:
Purchase of raw material
Sundry purchases
It comes with a convenient tenor of repayment through invoice recovery. However, while both the options offer instant finance to meet working capital needs, the Bajaj Finserv Loan Against Property offers a sizable sanction for core capital funding requirements. With it, you can get approved for of Rs. 5 Cr* and higher by mortgaging your property as collateral. Moreover, thanks to the easy application procedure, this provision ensures quick funding, ideal even for urgent requirements.
You also benefit from affordable loan against property interest rate offers and these can help keep your business outgo optimal. The best way to find the perfect cash flow balance is to plan the loan in advance by using the loan against property EMI calculator.