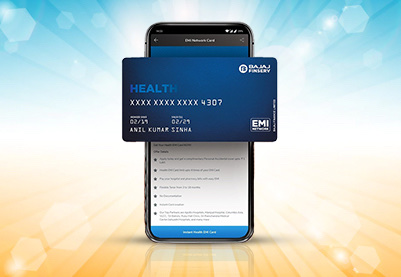 What is digital health?
Combining technology with healthcare, digital health aims to provide improved and cost-effective medical services. Using innovative technology such as health apps tracking real-time data, ingestible sensors and wearables, patients can now stay fit the easy way.
Here's how digital healthcare can change the way preventive and diagnostic treatments are being administered -
Reduced healthcare costs in the long run
Tailored medicine and medical solutions to individual patient needs
Improved patient engagement
Standardisation of medical procedures
Improvement in wearable gadgets for smart tracking of vitals
Treatment administration based on real-time data
What is the importance of digital health?
Patients can benefit from digital health in diverse ways such as disease prevention, monitoring and management of chronic diseases, reduction in the costs of treatment and therapy etc.

Along with patients, it also benefits healthcare providers. With more personalised prescriptions through improved data on health markers, doctors can provide medical services that result in increased patient satisfaction.
Improved digital health tools also lead to the identification of new ailments or worsening illness. With a quick diagnosis, healthcare professionals can intervene early to administer the right course of treatment and deliver treatments timely to reduce the duration of the disease and improve quality of life.
What is digital therapy?
Digital therapy includes treatment intervention based on advanced clinical evidence. Such therapy involves prevention, management or treatment of a disease or medical disorder through technology integrated with high-grade software.
Patients can get improved healthcare and treatment outcomes through advanced technology-driven therapies and medications. They can also receive value-based medical care for improved health and wellness with the help of innovative digital therapies.
Digital healthcare in India
Rapid digitisation of the Indian healthcare system has improved the diagnostic, preventive and medical care that patients receive; thus, leading to significant advancement in healthcare. The digital network allows you to connect effectively with doctors while giving you access to health data.
Recent advancements in digital healthcare in India include –
Administering treatment through telemedicine
Personalised diagnosis through smart health monitors
AI-enabled personalised testing of the genomes for effective treatment of genetic diseases
Health app-enabled diseases prevention through increased health awareness and engagement
Healthcare made affordable with the Bajaj Finserv Digital Health EMI Network Card
Bajaj Finserv makes availing healthcare easier, affordable and more hassle-free than ever with its Digital Health EMI Network Card. With a pre-approved limit of up to Rs. 4 lakh, you can pay for all your hospital, clinic and diagnostic care bills on No Cost EMIs. The card can be used to avail 800+ medical treatments at 5,500+ top healthcare centres and multi-speciality hospitals across 1,000+ cities in India.

What's more, is that you get access to a range of exclusive discounts and offers on our wide partner network along with a complimentary Personal Accident Insurance worth Rs. 1 lakh for a year. With industry-first features, you benefit from a fully digital card that gets activated instantly in a few clicks without submitting any documents. All you have to do is pay a one-time activation fee of just Rs. 707 and get your Digital Health EMI Network Card.