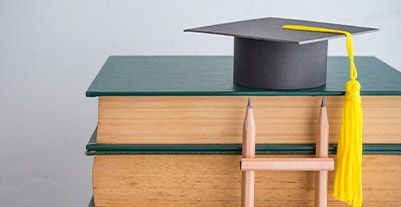 What are the types of mortgage loan?
A mortgage loan is a secured loan that offers a borrower funds against the value of the property pledged. It has emerged as a popular option among many, considering it offers a sizeable loan amount at a relatively low interest, with a flexible repayment tenor. There are six different mortgage types in India, such as simple mortgage, usufructuary mortgage, English mortgage, mortgage by conditional sale, mortgage by title deed deposit, and anomalous mortgages, which are further explained below.
Simple mortgage: The borrower mortgages the immovable asset personally to avail a loan. The lender has the right to sell mortgaged property in case of default during repayment.
Usufructuary mortgage: The property's possession is transferred to the lender who can receive rent or profit from it without creating any personal liability on the borrower.
English mortgage: This establishes personal liability on the borrower, and the mortgaged property is transferred to the lender on the condition that successful loan repayment will lead to recovery.
Mortgage by conditional sale: The mortgagor sells property with terms that it becomes effective if he/ she defaults in repayment but turns void on successful repayment.
Mortgage by title deed deposit: The borrower deposits the title deed of the property to be mortgaged with the lender to avail a loan against it.
Anomalous mortgage: A mortgage that doesn't come under any of the above mortgage types is an anomalous mortgage.
Commercial Mortgage: This type of mortgage is commonly opted by businessmen and entrepreneurs for strictly buying commercial properties like an office space, a shop or a commercial complex.

Also Read: Types of loan against property
Mortgage loans by Bajaj Finance
Bajaj Finserv offers mortgage loans at competitive mortgage loan interest rates to finance your big-ticket purchases. These loans combine the best features of the various mortgage types listed above and include:
Home loan
Loan against commercial property
Loan against residential property
Land purchase loan
Loan to purchase another commercial property
Lease rental discounting
Check our mortgage loan eligibility requirements carefully before applying. Also, know the Mortgage Loan interest rates to plan your finances accordingly. Avail them by following simple Mortgage Loan process.
Additional Read: What is Mortgage?