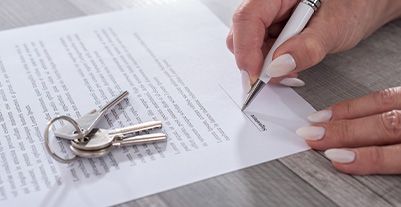 Do you need a guarantor for a loan against property?
A guarantor is not mandatory to avail a mortgage loan from Bajaj Finserv. You can successfully get a loan against property without a guarantor by mortgaging one of the following immovable properties:
Self-occupied residential property
A rented residential or commercial property
Vacant commercial or residential property
Property shared with other co-owners
Also Read: How to get education loan on property
Loan against property eligibility criteria
The following details are required to avail a property loan.
Applicant's age
Source of income
Current market value of the property
Existing obligations in the form of loans and credits from financial institutions
Employment/ business status and stability
Track record of availing credit over the years
Bajaj Finserv also offers mortgage loan interest rates and convenient tenors for loans against property. Check our easy-to-meet mortgage loan eligibility criteria and documentation requirements to apply successfully. Apply for this loan online, submit the necessary documents and receive hassle-free disbursal within 72 hours** of approval.
Also Read: Tax benefits on loan against property
*Conditions apply