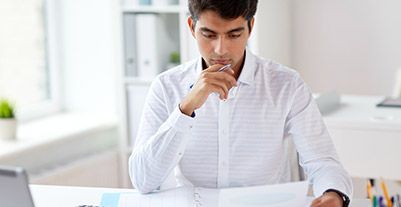 Floating loan against property interest rates
A floating interest rate is a variable rate of interest that changes with the lending rate. When you avail of a loan against a property at a floating rate of interest, a change in the base rate due to market fluctuations will subsequently change the actual lending rate.
Bajaj Finserv offers loans against property at competitive floating interest rates, which makes financing big-ticket expenses affordable. Check the attractive loan against property interest rates available for both self-employed and salaried individuals before applying.
Advantages of floating interest rates
Floating mortgage loan interest rates are beneficial due to several reasons.
Lower than fixed interest rates
Floating rates of interest are usually lower than fixed interest rates at the onset by up to 1% to 2%. This helps you repay a property loan more affordably.
Beneficial when market rates fall
Availing a loan against a property when the market rates are falling can make repayment significantly easier with a floating interest rate.
Part-prepay or foreclose at no charge
As an individual borrower availing of a property loan from Bajaj Finserv at floating interest rates, you have the option to part-prepay or foreclose at no additional charges. This saves you a significant sum during repayment.
Chance of gains despite the risk
While there is a possibility that you pay a higher rate of interest, there is also the chance of paying a low rate depending on the market's performance.
Avail a loan against property at floating interest rates from Bajaj Finserv and make the most of these benefits. Use a loan against property EMI calculator to estimate the total interest payable on your loan and plan your finances better.