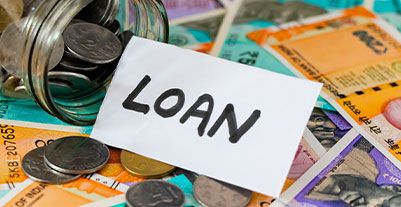 Education loan on property for studying in UK
The United Kingdom is one of the top choices for Indian students seeking to study abroad. In fact, as per data from the British High Commission in New Delhi, there was a 63% increase in Indian students opting to study in the UK in 2019. Historic universities, world-class programs, and renowned faculty make it a popular destination among Indian students.
However, expensive tuition fee structures and living costs make studying in the UK a challenge. To tackle costs that amount to lakhs, many require alternate sources of funding. One option you have is an education loan on the property for UK in India. The Bajaj Finserv Loan Against Property for education, for instance, is one such option that extends several benefits.
With it, you can enjoy a substantial sanction and convenient repayment terms, without any hassles. Moreover, it has simple eligibility criteria and you can avail this solution quickly to ensure your child gets the higher education they deserve. The long repayment window allows you to keep your EMIs affordable. To plan for repayment effectively, you can use the loan against property EMI calculator and forecast your EMIs.
Top 10 Universities in the United Kingdom
Studying at a university of international repute guarantees interaction with sought-after professors, experience with the latest equipment and ample career opportunities in the future. Hence, it is worth applying to a top-rated university. Here is a list of the top 10 universities in the UK.
University of Cambridge
University of Oxford
University College London
Imperial College London
University of Manchester
London School of Economics and Political Science
University of Edinburgh
University of Warwick
King's College of London
University of Bristol
Eligibility Criteria for an Education Loan Against Property for Studying in the UK
Obtaining an education loan against property can be simpler than availing a standard student loan, specifically because the eligibility criteria here are not course-specific. In fact, they are linked to your financial profile and property. Possessing a healthy CIBIL score and a valuable property can help you access substantial funding, at a cost-effective loan against property interest rate.
Below are the general eligibility criteria you must meet to obtain funding.
If You are Salaried:
You must be between 33 and 58 years of age
You must be working at an MNC, public or private company
You must be a resident citizen of India
If You are Self-Employed:
You must be between 25 and 70 years of age
You must have a consistent source of income
You must be an Indian citizen residing in Mumbai, Chennai, Indore, Hyderabad, Kochi, Vizag, Pune, Aurangabad, Ahmedabad, Delhi, Udaipur, Thane, Surat, Bangalore or Kolkata
Documents Required for an Education Loan Against Property for Studying in the UK
Providing the necessary documents while applying for an education loan against property is integral to the approval process. Below is a list of documents you will require if you opt for an education loan for UK studies from Bajaj Finserv.
Address and ID proof: Irrespective of whether you are a self-employed or salaried individual, you have to provide proof of identity and address through documents such as Aadhaar card, PAN card, driving license, a recent electricity bill or voter's ID.
Income proof: If you are a self-employed individual, you must provide bank account statements of the past 6 months. However, if you are a salaried individual, then you must provide recent salary slips, proof of IT returns, and bank statements of the last 3 months.
Documents of your property: You must submit all relevant documents pertaining to the property you intent to mortgage for the education loan.
Expenses Covered Under an Education Loan Against Property for Studying in the UK
A Loan Against Property for Education from Bajaj Finserv gives you a high loan amount of Rs. 5 Crore, or higher, basis eligibility. The thing to remember here is that there are no restrictions on the end use, meaning that you can use the funds for any and all costs, even if they are recreational- or leisure-related.
Annual tuition and accommodation costs in the UK can amount to around Rs. 25 lakh or more and you can use the large sanction to offset the expenses you incur. You can also use the loan to facilitate travel, purchase course material and pay for other auxiliary expenses.
Repayment of an Education Loan Against Property for Studying in the UK
When it comes to big-ticket loans, repayment must be given careful thought and to facilitate budget-friendly repayment, Bajaj Finserv offers a flexible tenor. Salaried applicants may repay over a tenor of up to 20 years and self-employed individuals may split the cost of the loan over a maximum of 18 years. When planning, you can use the loan against property EMI calculator to arrive at a suitable EMI structure. Moreover, remember that you can opt for a loan on floating terms to enjoy the benefit of nil part-prepayment and foreclosure charges.
Having considered the benefits of using a loan against property to finance higher education in the UK, note that you can obtain a study loan against property in India on expedited terms through Bajaj Finserv.
Application process for an education loan against property for studying in the UK
Higher education admission processes are time-sensitive and hence, immediate access to funds is of importance. Thankfully, you can access funds through this loan in no time by following these steps.
Fill the online application form
Await contact from a representative, who will offer loan processing instructions
Await loan approval
Submit the necessary documents to the representative