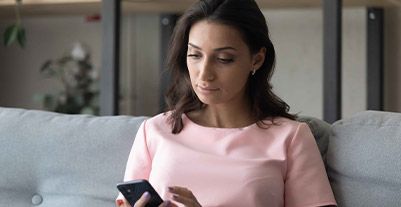 Best investment options to get high returns
Investing is an essential part of wealth creation. It helps you beat inflation, fulfill your financial goals, and stabilise your financial future. Instead of letting money lie idle in your bank accounts, you can invest in different avenues like stocks, equities, mutual funds, and fixed deposits.
How risk appetite affects your investment choices
Most investments carry a certain level of volatility, and usually, the returns on an investment are more when the levels of risk are high. Thus, investment decisions are often taken based on investor's risk appetite.
Low-risk investments: Fixed-income instruments include bonds, debentures, fixed deposit schemes, and government savings schemes.
Medium-risk investments: Debt funds, balanced mutual funds, and index funds fall in this category.
High-risk investments: Volatile investments include instruments like stocks and equity mutual funds.
Best investment options in India
Stocks
As equity investments that represent a share of ownership in a company or entity, stocks are one of the best investment avenues for long-term investors. These can be traded in a marketplace called the 'stock market', where all trades are done electronically.
Fixed deposit
For investors looking for lucrative returns with low risk, a fixed deposit (FD) is one of the best investments. You can get assured returns at fixed intervals of time. Even investors with high-risk appetites choose to invest in FDs to stabilize their portfolios.
Mutual funds
These are collective investment vehicles managed by a fund manager which pools people's money and invests in stocks and bonds of various companies to create a return. Despite the convenience of low initial investments, mutual funds are volatile investments, best suited for medium-risk investors.
Senior citizen savings scheme
As a government-sponsored scheme for individuals above 60 years of age, the Senior Citizen Savings Scheme is a great long-term saving option for retirees. It is a great option to get a steady and secure income, and senior citizens can get a high and steady rate of interest, as prescribed by the government from time to time.
Public provident fund
PPF is a trusted investment plan in India. It requires a minimum investment amount of Rs. 500 per annum and the principal invested, interest earned, and maturity amount are all exempt from tax. It has a lock-in period of 15 years with partial withdrawals allowed at various points. This option also pays at a high and steady rate of interest as prescribed by the government from time to time.
Why is the Bajaj Finance FD one of the best investment options
High interest rates up to 7.05%
Periodic payout options with a Non-cumulative FD
Loan against FD to avoid premature withdrawals
Investing in a Bajaj Finance FD is now easier than ever. Start your investment journey from the comfort of your home, with our end-to-end online investment process.