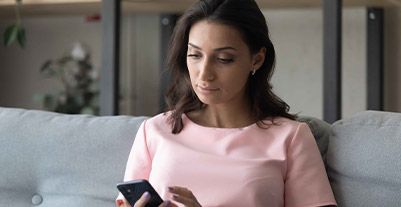 Best investment options to get high returns
Investing is an essential part of wealth creation in India. It helps you beat inflation, fulfil your financial goals, and stabilize your financial future. Instead of letting money lie idle in your bank accounts, you can invest in different avenues like stocks, equities, mutual funds, and fixed deposits.

It may help attain your financial goals and build a financial cushion for the future to live a secure life by investing in the top investment alternatives in India.
There are some investment plans on the market that carry a high level of risk and have the potential to generate beneficial long-term returns compared to other asset classes.
With many investment plans available, choosing the right one could be challenging. Listed below are a few investment plans that can help grow savings.
Best investment plans in India

If you are wondering where to invest money, here are a few types of investment that you can choose from:
Stocks
Stocks represent a share of ownership in a company or an entity. Stocks are one of the best investment avenues for long-term investors to earn generous returns. However, since these are market-linked instruments, there is always the risk of capital loss.
Fixed deposit
Fixed deposit is an ideal investment tool for risk-averse investors. An FD bears no effect of the market movements while offering secured returns on your deposit. Even investors with high-risk appetites choose to invest in FDs, REITS and Crypto to stabilize their portfolios.
You can calculate the interest returns with the help of Bajaj Finance Fixed Deposit Calculator.
Mutual funds
Mutual funds are investment tools managed by fund managers which pool people's money and invest in stocks and bonds of different companies to yield returns. You can earn generous returns even when starting with a smaller initial deposit amount.
Senior citizen savings scheme
Senior Citizen Savings Scheme is a long-term saving option for retirees. This option is ideal for those who aim to create a steady and secure income stream post-retirement.
Public provident fund
PPF is a trusted investment plan in India. Investments start at just Rs. 500 per annum and the principal invested, interest earned, and maturity amount are all exempt from tax. It has a lock-in period of 15 years, with partial withdrawals allowed at various points.
NPS
NPS is one of the profitable government-backed investment options that provide pension alternatives. Your funds are invested in bonds, government securities, stocks, and other investment options. The length of the lock-in period is determined by the investor's age, as the scheme does not mature until the investor reaches the age of 60.
Real Estate
Real estate is one of the fastest-growing sectors in India, which holds excellent prospects. Buying a flat or plot is one of the best tools amongst India's many investment options. As the property rate is likely to increase every six months, the risk is low and real estate works as an asset that offers high returns over a long-term period.
Gold Bonds
Sovereign Gold Bonds are government securities denominated in grams of gold. Reserve Bank issues the bond on behalf of the Government of India as a substitute for holding physical gold. Investors have to pay the issue price in cash, and one can redeem the bonds in cash on maturity.
REITS
REITs, or real estate investment trusts, are companies that own or finance income-producing real estate across a range of property sectors. These real estate companies have to meet several requirements to qualify as REITs. Most REITs trade on major stock exchanges, offering several benefits to investors.
Crypto
Cryptocurrency, or crypto, is a form of currency that exists digitally or virtually and uses cryptography to secure transactions. Cryptocurrencies don't have a central issuing or regulating authority; instead of use a decentralized system to record transactions and issue new units.
Where should you invest your money?
Depending on your risk appetite, you can choose to invest in either market-linked instruments or those that remain unaffected by the market movements. Market-linked investments yield higher returns, but these are not always the best investment plans as they risk losing your capital. In comparison, investment tools like fixed deposits offer more security of funds. Bajaj Finance is one such financier that provides the dual benefit of high FD rates and safety of funds.

How risk appetite affects your investment choices
Most investments carry a certain level of volatility, and usually, the returns on an investment are more when the levels of risk are high. Thus, investment decisions are often taken based on investors' risk appetite.

Low-risk investments: Fixed-income instruments include bonds, debentures, fixed deposit schemes, and government savings schemes.
Medium-risk investments: Debt funds, balanced mutual funds, and index funds fall in this category.
High-risk investments: Volatile investments include instruments like stocks and equity mutual funds.
Why is the Bajaj Finance FD one of the best investment options

High-interest rates up to 8.10% p.a.
Periodic payout options with a Non-cumulative FD
Loan against FD to avoid premature withdrawals
Investing in a Bajaj Finance FD is now easier than ever. Start your investment journey from the comfort of your home with our end-to-end online investment process.