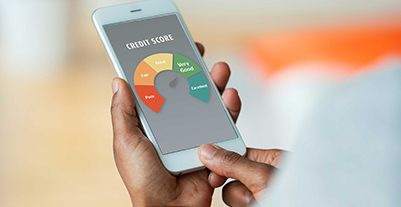 Generate monthly income from your investments
For those looking to fund their post-retirement expenses, investing in options offering steady income can be a great choice. The interest payouts from these investments can be used to support your regular expenses so that you can plan your finances better.

These days, you can look for a stable monthly income to fund regular expenses easily. Here are the best investment options to help you get a steady income.

NBFC fixed deposit: While the fixed deposit is offered by banks, companies (or NBFCs), and post offices, it is the deposits by companies and NBFCs that offer higher FD interest rates. Such companies provide interest on a quarterly or half-yearly basis, and you can also choose to get returns for any four months in a year. They come with additional interest rates falling between 0.25% and 0.5% for senior citizens.
It is important to remember that there could be a slight risk of delay in payment or default from such companies. That is why you should try to ensure that your chosen company has high credibility and consistently stable ratings of AAA from CRISIL or ICRA. To diversify the risk, you can distribute your money into deposits with multiple companies, which will also help ensure you receive regular monthly income every year.
For investors seeking the right balance of returns and safety of their deposits, Bajaj Finance Fixed Deposit is a great investment option offering attractive FD rates of up to 7.60% p.a. This NBFC is also accredited with the highest safety ratings of FAAA by CRISIL and MAAA by ICRA, which indicate the utmost safety of your deposits.
Post office monthly income scheme: For investors with zero tolerance for risks and hopes of earning income, the Post Office Monthly Income Scheme is one of the best available options. The interest is paid at 7.6% per annum. Although the maturity period for this scheme is 5 years, you can withdraw earlier if you complete one year of deposit. Withdrawing between 1 year to 3 years of deposit results in a 2% deduction. If you withdraw between 3 years to 5 years, you may incur a deduction of 1% from the total amount deposited.
Senior citizen savings scheme: The post offices in India offer a unique investment scheme for people aged 60 or above, which is called a senior citizen savings scheme. It is another type of risk-free instrument that can offer significant returns. An interest rate of 7.4% p.a. calculated annually can be availed of under this scheme by those who invested after April 1, 2020.
Long-term government bond: As another low-risk option with good returns, a long-term government bond pays interest once or twice a year. You can club it with the other investments to earn income all year round. Since they are traded on the secondary market, you can sell them whenever you wish. However, the catch is that you must stay invested for a considerably long tenor that can go up to 15 or 20 years.
Equity share dividend: This option allows for investment gains over the long term along with the promise of a regular income, but the risk factor is very high. You are required to build a diverse portfolio, including multiple stocks, to facilitate a high dividend payout ratio. Since you receive dividends on profits and not on capital, companies that do not pay regular dividends have a greater-than-average possibility.
Annuity: Indian insurance companies offer annuity plans that offer a regular income at lower risk. You can use this as a retirement strategy by making a lump sum investment to earn income at fixed intervals. The primary method of classifying annuity plans is based on the duration of the payment period and is divided into a deferred annuity and an immediate annuity. A deferred annuity provides money after a fixed-tenor period set by you, while an immediate annuity involves receiving regular income as soon as you make the lump sum payment. However, there are various charges involved in annuity investment, including commission and surrender fees. It is also taxable and does not offer any tax benefits.
Mutual fund monthly income plan: This plan is ideal for beating inflation, provided you are ready to take a moderate amount of risk. The ratio is usually 20% to 30% investment in equity securities and 80% to 70% in debt instruments like certificates of deposit. A good tenor for this plan is between 2 to 3 years, and you can receive a monthly income by selecting a dividend-payout option. However, the equity component makes it difficult to acquire regular dividends because dividends are only paid on profits, not invested capital.
While each of these investment avenues can suit the needs of different investors, there is always a risk-return problem that makes most investors prefer the convenience of investing in a fixed deposit. A fixed deposit offers a great balance of low-risk and attractive returns as a preferred investment avenue.
Plan your finances with care and invest in an FD by Bajaj Finance, where you can grow your savings with the best interest rates, flexible tenors, and assured returns. Calculate your returns with the fixed deposit calculator.