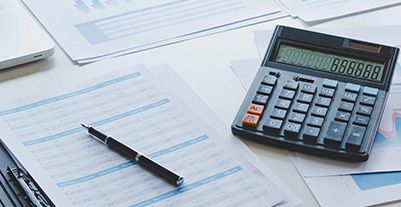 What is a loan against property?
A loan against property(LAP) is a secured loan that is sanctioned against the asset pledged as collateral. This asset can either be an owned land, a house, or any other commercial premises. The asset remains as collateral with the lender until the entire loan against property amount is repaid.

With this provision, the sanction is usually quite high and the tenor spans across decades. Further, loan against property interest rates are considerably lower as compared to any unsecured loan. For a cost-effective and hassle-free experience, pick a top-tier lender like Bajaj Finserv. With our offering, you get access to a wide range of loan benefits and perks.
How to apply component continuation
Applicants interested in availing a housing loan can read more to know about the features of the Bajaj Finserv Home Loan.
High loan amount: Get approved for high loan amounts worth Rs. 5 Crore* and even more for eligible applicants.
Quick disbursal: Enjoy speedy loan processing and get the sanction disbursed in just 72 hours*.
Flexible Tenor: Opt for a flexible repayment terms that ranges up to 18 years.
Smooth documentation: Apply by submitting just basic documentation and benefit from swift loan processing.
Balance Transfer: Transfer your outstanding loan balance to Bajaj Finserv by providing only a few documents. You can also avail a top-up loan for additional finance.
To apply for a loan against property easily and with minimal effort, apply online. Just fill in your personal details, provide your documents, and get your loan approved in no time.
*Conditions Apply.
Also read: How to apply for a loan against property: A step by step guide