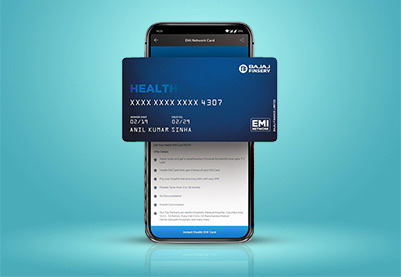 What is a generic medicine?
A generic medicine is a drug that imitates brand-name drugs w.r.t. strength, effect, dosage, form, administration, quality and safety. A generic drug must obtain FDA approval for prescription and consumption. You can easily buy generic medicines online as well as from your local pharmacy.
The purchase of these brand-name drug alternatives allows patients to save on their medication bills significantly. 80% of pharmaceutical medications are composed of generic medicine, making them a popular and cost-effective alternative to brand-name medicines.

What are the differences between generic and brand-name drugs?
Generic drugs differ from brand-name medicines in the following aspects:
Cost- As against brand-name drugs, generic medicines are not protected by patents and exclusive rights. Patients can buy the generic variant of a brand-name drug prescribed by a doctor at approximately one-third the cost of branded ones.
Colour, shape and packaging - Generic medicines also vary in their appearance and packaging from brand-name drugs to give them a distinct product identity.
Use of inactive ingredients- Inactive ingredients like preservatives and flavouring of a generic medicine differ from its brand-name counterpart. However, the safety of such ingredients used is ensured through FDA approvals.
Expiration date- Some generic medicines come with an extended expiration date than their brand-name variants. Drug manufacturers ensure they are equally effective until expiry.
How genuine are generic drugs?
A generic drug is marketed and sold only after it fulfils all FDA standards. It is ensured that its safety and effectiveness match the brand-name drug it substitutes. It meets the following parameters to ensure suitability:
Stipulated testing standards
Active ingredients used
Form of use, i.e. as a tablet, liquid for consumption or IV prescriptions, or as an inhaler
The extent of effectiveness and absorption in the body
 Strength and indications for use
Approved inactive ingredients
Appropriateness of storage container


FDA ensures a generic medicine meets all these standards before approving it as a substitute medication for desired clinical benefits.
Monitoring side-effects or safety issues with generic drugs
Monitoring side effects and safety issues with generic medicine is essential to ensure your health and well-being. Remember, generic medicines are rigorously tested and approved by regulatory authorities for safety and efficacy. However, individual responses can vary, so staying vigilant and proactive in monitoring side effects can help ensure your well-being while benefiting from cost-effective treatment options. Here are some pointers to help you with this process:
Communication with healthcare provider: Discuss any concerns you have with your healthcare provider. They can guide you on what side effects to watch for and when to seek medical attention.
Maintain a medication journal: Keep a record of the generic medicine you are taking, along with the dosage and the start date. Note any changes in your health, mood, or physical symptoms. This journal will help you track any patterns or adverse reactions over time.
Stay informed About recalls: Keep an eye on medication recalls or safety alerts issued by health agencies. It's essential to be aware of any potential risks associated with the generic medicine you are taking.
Use reputable pharmacies: Purchase generic medicines from reputable pharmacies or approved sources to minimize the risk of receiving counterfeit or substandard products.
Monitor interactions

: If you take multiple medications, be aware of potential interactions between them and any possible side effects that may arise from combining them.
Is generic medicine available in India?
Generic medicines are available in Indian pharmacies across cities and states as the Indian laws mandate their prescription and sale.
When purchasing prescription medicine, you can ask for generic drugs and benefit from reduced medical bills. Drug manufacturers also make them available online for easy access to patients.
Pay for your medical bills using the Bajaj Finserv Health EMI Network Card

Divide all your medical bills into No Cost EMIs with the Digital Health EMI Network Card for up to 38 months and have one less thing to worry about. You can use the card to avail 800+ treatments at over 5,500 hospitals and diagnostic centres or to avail discounts and offers on pharmacies.

Bajaj Finserv offers its existing customers a pre-approved Health EMI Network Card limit of up to Rs. 4 lakh with zero documentation. You can activate your card instantly on the Bajaj Finserv App in just 3 clicks and by paying a nominal one-time fee of Rs. 707 for Gold variant and Rs. 999 for Platinum variant.
You can use our mobile app to make your transactions smoother. Download Now
Frequently asked questions
Are generic medicines safe?
Yes, generic medicines are generally safe. They undergo rigorous testing and must meet the same quality and safety standards as brand-name drugs before approval.
Why are generic medicines cheap?
Generic medicines are cheaper because their manufacturers don't have to repeat costly clinical trials and research already conducted by the original drug maker. This cost-saving is passed on to consumers.
What are the disadvantages of generic?
The disadvantages of generics can include minor variations in inactive ingredients, leading to different reactions in some individuals. In rare cases, patients may experience issues due to these variations, but overall, generic drugs are considered safe and effective.