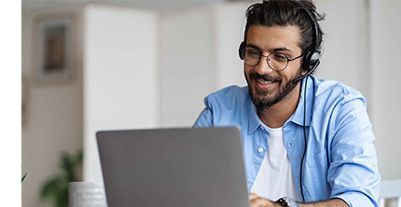 What is the personal loan disbursement process?
A personal loan allows you to finance diverse needs easily, be it weddings, debt consolidation, business expansion or overseas education. Bajaj Finserv makes this loan even more beneficial by offering swift approval (against minimal personal loan eligibility criteria and basic documents) and streamlined disbursal.
Our personal loan disbursal process

Personal loan disbursement process
Depending on your eligibility you will be informed if your application is approved.
You can ask for the entire loan amount to be disbursed or you can withdraw as much as you want from the total sanction by opting for the Flexi facility.
When you choose the Flexi facility, you have to pay interest only on the funds you have utilised and make part-prepayments at your convenience.
Once you get approval, the money is transferred to your bank account through NEFT within 24 hours*.
You will get the confirmation of disbursement through email.
You will receive the loan agreement, details about the repayment tenor and personal loan interest rates, and other details as well.

Now that you know how Bajaj Finserv ensures speedy disbursal use our Personal Loan EMI calculator to determine EMIs beforehand and then apply online. Read all about our personal loan application procedure before you do so.
Additional read: What is personal loan NOC?
*Terms and conditions apply.