Features and benefits of our SDP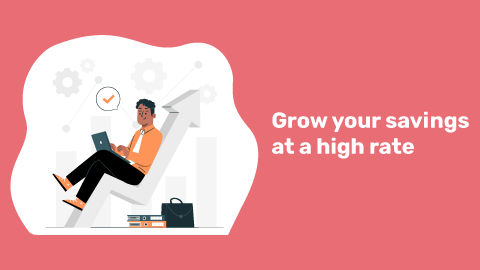 Bajaj Finance Systematic Deposit Plan
Looking for a convenient and easily manageable way to invest? Opt for Bajaj Finance Systematic Deposit Plan today and start as low as Rs.5,000 per month.
Start with Rs. 5,000

You can start investing in our SDP with as little as Rs. 5,000 every month for a defined period.


The flexibility of recurring monthly investments

In SDP, you deposit money every month for a defined period. This is based on your selected tenure. You can choose to get monthly or end of maturity payouts.

Higher SDP rates for senior citizens

If you are a senior citizen (over 60 years of age), you get up to 0.25% p.a. additional interest rate on SDP.

Monthly Maturity Scheme – MMS

In this scheme, the 'principal + interest' for each deposit is paid monthly, on maturity of each deposit.


Single Maturity Scheme - SMS

In this scheme, you get entire 'principal + interest' at the end of the tenure.


Latest interest rates applicable

Since SDP works like a recurring monthly option, you get the benefit of the latest interest rates on each monthly deposit.


End-to-end online

You can start your SDP online without going anywhere,  getting calls and asking for a visit. 

Highest ratings

Our highest [ICRA]AAA(Stable) and CRISIL AAA/STABLE ratings ensure that your deposits are secured with us.

Special tenures higher rates

We offer higher SDP rates on our special tenures of 15, 18, 22, 30, 33, and 44 months.
A step-by-step guide to invest in a Systematic Deposit Plan (SDP)
1. Click on 'INVEST' at the top of this page to open our online application form.
2. Enter your 10-digit mobile number and verify the OTP sent to your phone.
3. Fill in the investment amount, choose the tenure, and select the number of deposits you would like to make.
Note: You may notice that your tenure differs from the number of deposits you can choose from. For example, if you choose a tenure of 24 months, you have the option to choose from 6 to 11 for Single Maturity Scheme and 6 to 12 in case of Monthly Maturity Scheme, as the number of monthly deposits. These combinations have been predefined.
4. Enter your PAN card and date of birth to complete your KYC.
If you are an existing customer, you will find that your details are pre-filled. You can confirm these or make changes.
If you are a new customer, you can use your Aadhaar card to complete your KYC.
5. Enter your bank details and complete your e-mandate.
6. You will be directed to the payment page. Complete your application using NetBanking, UPI, or debit card.
Once this is done, we will send you an acknowledgement of your investment on your email address and mobile number. An Electronic Receipt will also be sent to your email ID.
Frequently asked questions
Is there any additional rate of interest (ROI) benefits for senior citizens?
Yes, senior citizens (customers more than 60 years of age,) will be offered additional ROI benefit of 0.25% on SDP up to Rs. 5 crore
What are the benefits of BFL Systematic Deposit Plan?
An investment in one of the most reputed brands in India, BFL FD offers a host of benefits:

• Minimum deposit size of Rs. 5,000
• Rated FAAA/Stable by CRISIL and MAAA/Stable by ICRA, which means highest safety of your money
• Attractive rates of interest for your money to grow periodically
• Flexible tenure ranging from 12 to 60 months
• Branch presence across over 1000 locations in India
• Access to all product details on our Customer Portal My Account and Bajaj Finserv app
• Flexibility of payment option through electronic mode
• Special rates benefits for senior citizens.