SDP Features and benefits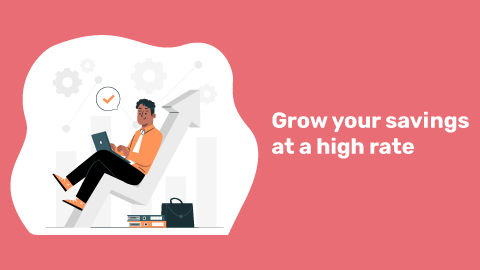 Bajaj Finance Systematic Deposit Plan
Looking for a convenient and easily manageable way to invest? Opt for Bajaj Finance Systematic Deposit Plan today and start as low as Rs.5,000 per month.
Start with Rs. 5,000

You can start investing in our SDP with as little as Rs. 5,000 every month for a defined period of time.

Flexibility of recurring monthly investments

In SDP, you deposit money every month for a defined period. This is based on your selected tenure. You can choose to get monthly or end-of-maturity payouts.

Monthly Maturity Scheme – MMS

In this scheme, you get a part of 'principal+interest' back every month till the end of the tenure you have opted for.

Single Maturity Scheme - SMS

In this scheme, you get entire 'principal+interest' at the end of the tenure.

Latest interest rates applicable

Since SDP works like a recurring monthly option, you get the benefit of the latest interest rates on each monthly deposit.

End-to-end online

You can start your SDP online without going anywhere, getting a call and asking for a visit.

Highest ratings

Our highest [ICRA]AAA(Stable) and CRISIL AAA/STABLE ratings ensure  that your deposits are secured with us.

Special tenures higher rates

We offer higher SDP rates on our special tenures of 15, 18, 22, 30, 33, 39 and 44 months.

Higher SDP rates for senior citizens

 If you are a senior citizen (over 60 years of age), you get 0.25% additional interest rate.

Customer Service

Bajaj Finance is always available to help customers with any questions. You can contact our customer care or write to us with any SDP related questions.
Write to us

Starting a Systematic Deposit Plan (SDP), a monthly savings programme, requires just Rs. 5000 each month. Returns can either be chosen to be received periodically or upon maturity. Earning interest is more lucrative than keeping money in savings accounts.


You can obtain enticing SDP interest rates from Bajaj Finance up to 7.95% p.a. combined with the ease of using apaperless, end-to-end investment procedure while sitting in the comfort of your own home. The greatest method to protect your savings against market volatility and unheard-of market movements is to invest in an SDP. Due to the high SDP interest rates, Bajaj Finance offers investors a dual benefit of deposit safety and alluring profits
Frequently asked questions
Is there any additional ROI benefits for senior citizens?
Yes, senior citizens (i.e. persons more than 60 years of age,) will be offered additional ROI benefit of 0.25% p.a. on SDP up to Rs. 5 Crore
What are the benefits of BFL Systematic Deposit Plan?
An investment in one of the most reputed brands in India, BFL FDs offers a host of benefits:

• Minimum deposit size of Rs. 5,000
• Rated FAAA/Stable by CRISIL and MAAA/Stable by ICRA, which means highest safety of your money
• Attractive rates of interest for your money to grow periodically
• Flexible tenure ranging from 12 to 60 months
• Branch presence across over 1000 locations in India
• Access to all product details on our Customer-Portal Expertia and Bajaj Finserv App
• Flexibility of payment option through electronic mode
• Special rates benefits for senior citizens.