SDP eligibility and documents
All resident indians over 18 years of age can book our Systematic Deposit Plan. You will be asked to share a few documents to complete your investment.
Documents
Copy of your PAN
KYC documents: Passport, valid driving license, voter's identity card, Aadhaar card, MGNREGA job card
Address proof: Utility bill, property or municipal tax receipt
How to invest in a Systematic Deposit Plan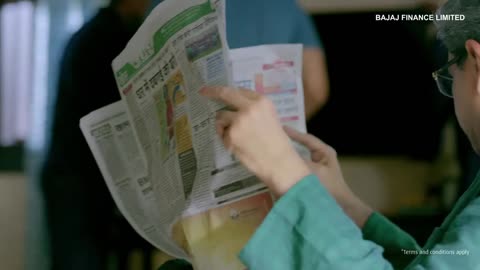 00:50
A step-by-step guide to invest in a Systematic Deposit Plan (SDP)
1. Click on 'INVEST' at the top of this page to open our online application form.
2. Enter your 10-digit mobile number and verify the OTP sent to your phone.
3. Fill in the investment amount, choose the tenure, and select the number of deposits you would like to make.
Note: You may notice that your tenure differs from the number of deposits you can choose from. For example, if you choose a tenure of 24 months, you have the option to choose between 6 to 11 for Single Maturity Scheme and between 6 to 12 in case of Monthly Maturity Scheme, as the number of monthly deposits. These combinations have been predefined.
4. Enter your PAN card and date of birth to complete your KYC.
If you are an existing customer, you will find that your details are pre-filled. You can confirm these or make changes.
If you are a new customer, you can use your Aadhaar card to complete your KYC.
5. Enter your bank details and complete your e-mandate.
6. You will be directed to the payment page. Complete your application using NetBanking, UPI or debit Card.
Once this is done, we will send you an acknowledgement of your investment on your email address and mobile number. An Electronic Receipt will also be sent to your email ID.

Frequently asked questions
What documents do I need for updating my personal details?
Individuals (including Power of Attorney Holder) need to provide the following -

 One recent photograph

 PAN or form 60, if PAN is not allotted
Certified copy of one of the Officially Valid Documents (OVDs) listed below:
- Voter's ID Card issued by Election Commission of India
- Valid passport
- Valid driving license
- Proof of possession of Aadhaar Number (that is Aadhaar letter downloaded from UIDAI website, Aadhaar card)*
- Job card issued by NREGA duly signed by an officer of the state government
- Letter issued by the National Population Register containing details of name, address of the customer
*First 8 digits of the Aadhaar No. (on copy of Aadhaar Letter/Aadhaar Card obtained), must be redacted or blackened and it should not be eligible.
In case OVD does not have Current Address of the client, Deemed OVDs are as under -
Utility bill (electricity, telephone, post-paid mobile phone, piped gas, water bill) which not more than two months old.
Property or Municipal tax receipt
Pension or Family Pension Payment Orders.
Letter of Allotment of Accommodation by eligible employer.