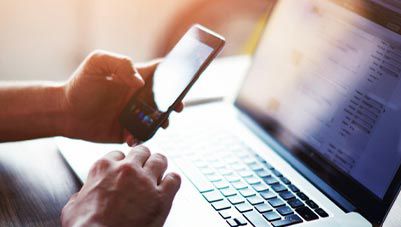 How is Gold Loan Amount Calculated?
Gold ownership offers individuals financial security due to the ever-increasing market value of this precious metal. Even as an idle jewellery piece, its underlying asset value remains high and can fetch a significant price when sold or traded. Luckily, you do not need to lose gold ownership to raise funds today and opt for a gold loan against such a gold ornament pledge. The loan amount available depends on the gold loan per gram rate followed by the financial institution.
Bajaj Finserv Gold Loan calculator features the changing gold loan per gram rate. On this basis, a user can assess the maximum loan amount availability as per the ownership of their weight in gold. It is still good to be well-informed about the gold loan per gram rate calculation.

The Process to Calculate Gold Loan Per Gram
The process of gold loan per gram rate calculation is quick and simple. Available gold loan per gram calculators works on the following basis to arrive at computed results.
The provided jewellery's total weight is considered.
The purity level of gold is determined, with ideal purity sought at 22 Carat.
Average price of 22-Carat gold is computed for the past 30 days.
The gold's purity level is adjusted as per the 22-Carat standard.
The amount obtained is multiplied by the lender's LTV.
The purity of a gold ornament closely determines and impacts the ultimate gold loan per gram rate computed.
Now that you know the process of calculating the per gram rate, know the various benefits of availing a gold loan from Bajaj Finserv.
Benefits of Taking a Gold Loan
Financing against the underlying asset value: Individuals can easily leverage the underlying asset value of gold ornament, coins, or bars to raise necessary funding urgently.
High loan amount: The purity and weight of gold offered for the pledge can fetch gold loan funding of up to Rs. 2 crore easily.
Minimal paperwork: The gold loan documents list is short and involves only the KYC and income documents.
Affordable rates of interest:

Secured nature of financing makes the

gold loan interest

 rates more affordable.
Multiple repayment options: Choose your suitable repayment method to fit your monthly budget. Common options include EMI payments and interest-only payments.
Complementary insurance: When availing a gold loan from Bajaj Finserv, a borrower also enjoys complementary insurance coverage for the pledged gold for as long as it remains in the vault. Such coverage is provided against theft and misplacement of stored gold.
Partial release of gold ornaments: If a borrower needs pledged gold, he/ she can secure partial release of the pledged item against loan repayment of an equivalent amount.
Along with these benefits, it is equally important to understand the gold loan per gram rate calculation. You may also use the gold loan EMI calculator when planning your loan application. It allows you to gauge repayment liability and helps make affordable borrowing decision.