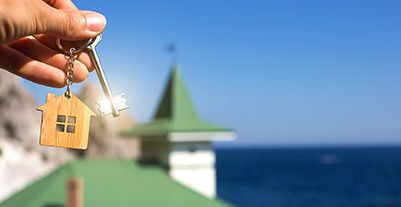 Difference between home loan and loan against property
The key difference between the two options is the purpose of the sanction. Borrowers avail of home loans to either purchase a ready-to-move-in house or to book property that is under construction. On the other hand, borrowers that opt for a loan against property use the sanction to access funding to meet their financial obligations.
With a loan against property, the sanction can be used for personal purposes such as hosting a wedding or paying education fees. Another notable difference is that with a loan against property, lenders may accept another self-owned commercial or residential property as a pledged security. But, with a home loan, the applicant has to pledge the property he or she wishes to purchase and not a different property.
Additionally, home loan borrowers can claim the tax benefits on home loan repayment under the IT Act. Under Section 80C and Section 24, borrowers can claim a deduction of up to Rs. 1.5 lakh on principal repayments and up to Rs. 2 lakh on interest payments. Lastly, the home loan interest rate offered is generally lower than the rate charged on a loan against property.