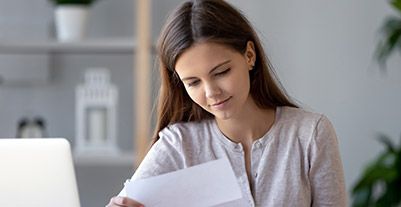 Fixed deposits for securing your child's future
With rising education, healthcare, and living costs, raising a child requires a significant amount of money. Building a secure future for your child needs financial planning, and when you invest in a fixed deposit , you can get guaranteed returns and build on your savings over a fixed period.
The Bajaj Finance Fixed Deposit helps you grow your savings at a pre-defined and lucrative interest rate. The amount you set aside grows over time at an interest rate of up to 7.05% if you are a senior citizen and up to 6.80% if you are a customer below 60 investing online. You can take back your money upon maturity, after a flexible term of 12 to 60 months, or renew your FD to boost your savings further.
To plan for your child's future, use the Bajaj Finance Fixed Deposit Calculator. It helps you forecast your maturity proceeds with ease. Be assured of guaranteed returns at the end of the tenor, as this FD carries some of the highest stability ratings, including CRISIL's FAAA and ICRA's MAAA. These are indicative of timely interest payouts and zero defaults.
You can invest online from the comfort of your home to avoid long queues and secure some of the highest FD rates today. Start investing now for your child's future so that your savings have ample time to grow through the power of compound interest.
How to invest in Bajaj Finance FD
Here are the steps to invest in a Bajaj Finance FD.
(You can start your online application and resume it at a later instance)
Click on 'Invest Online' to visit our easy online form
Enter your phone number, date of birth, and verify yourself with an OTP
Provide your basic details for the online KYC process if you are a new customer
Verify your details if you are an existing customer
Fill deposit amount, tenor, and interest payout type, along with bank details
Invest by making a payment via Net Banking or UPI
Upon successful payment, your deposit will be booked. You will receive an acknowledgement via email and SMS within 15 minutes.