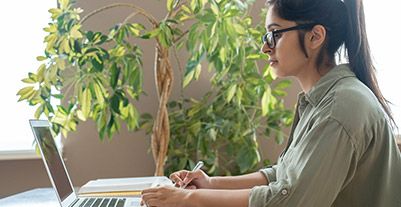 Education loan on property for Germany
Germany is among the top countries that Indian students choose to study in. This is especially the case with research-based degrees as Germany has a well-defined framework in place to facilitate success in these fields. These include special scholarship programs, access to high-level research institutions, and even the opportunity to learn with modern equipment within state-of-the-art laboratories.
Eligibility Criteria for Education Loan Against Property for Studying in Germany
To avail a sanction via this education loan against property, take note of the eligibility criteria you need to meet beforehand.
As a Salaried Individual, You Must:
Be between the ages of 28 and 58 years
Maintain employment at a reputed MNC or public/ private company
Be a citizen residing of India
As a Self-Employed Individual, You Must:
Be between the ages of 25 and 70 years
Maintain a regular income from your business
Live in a city belonging to the approved list
As you'll notice, these criteria are fairly easy to meet, and you only need to prove your eligibility by furnishing the appropriate documents. In fact, you can furnish them simply, even at a moment's notice.
Documents Required for Education Loan Against Property for Studying in Germany
The documents you require to further your loan against property application are as follows.
For Salaried Individuals:
Address proof
Aadhaar card/ PAN card
Salary slips
Bank statement of the last 3 months
IT returns
Mortgaged property documents
For Self-Employed Individuals:
Address proof
PAN card/ Aadhaar card
Bank statements of the last 6 months
Mortgaged property documents
Expenses Covered by the Education Loan Against Property for Studying in Germany
With the Bajaj Finserv Loan Against Property for Education, you can fund any and all expenses. These include registration and administrative fees, airline ticket fares, accommodation charges, visa fees, tuition fees, incidental charges and other ancillary expenses. Even though Germany has public universities that are inexpensive, private institutions offer courses in English. However, these colleges generally charge a higher fee. Thankfully, with a loan of up to Rs. 1 crore for salaried individuals and up to Rs. 15 Crore* for self-employed persons, you can easily cover the entire cost of the education programme without exhausting your savings.
Repayment of an Education Loan Against Property for Studying in Germany
Considering the fact that the funds borrowed can be sizeable, you must formulate a repayment strategy beforehand. That said, owing to the cost-effective interest rates that Bajaj Finserv offers as well as the flexible tenor, you can borrow without worrying about overburdening your finances. As a salaried individual, you can space out your expenses over a tenor ranging between 2 and 20 years. Self-employed persons, on the other hand, may choose to repay the loan over a tenor of up to 18 years. Further, you can part-prepay floating rate loans at no additional charges and thus, reduce your interest outgo if you have surplus funds.
To settle on a suitable repayment tenor, use the loan against property EMI calculator. This is a free tool that you can use to borrow intelligently and plan for repayment while accounting for other expenses.
However, studying in Germany is expensive, even at the public universities, which are known to have special provisions that make overseas education significantly affordable. Thankfully, due to funding options like an education loan against property, you can manage your child's education expenses and do it in a cost-effective manner.
The Bajaj Finserv Loan Against Property for Education gives you access to a sum of up to Rs. 10.50 Crore*, which you can use to tackle all costs. You can avail a hefty sanction at a competitive rate by simply mortgaging a residential or a commercial space you own. The offering has a flexible tenor of 15 years and can use the Loan Against Property EMI Calculator to ensure that repayment remains manageable all through.
Steps to apply for an education loan against property for studying in Germany
To apply for this study loan against property in India, here are the steps to follow.
Log on to the Bajaj Housing Finance Limited website
Fill the online application form
Await contact from an authorised representative
Get approved for the loan
Submit documents and await disbursal upon verification