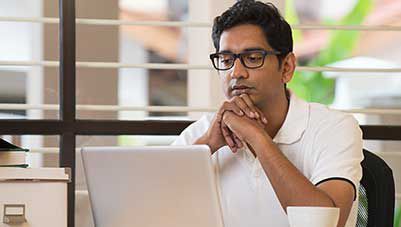 What is the difference between a term loan and a demand loan?
Term loans and demand loans are the two popular financial solutions available in the market. These financing options come with varied features and benefits and can be selected based on customers' requirements. A demand loan is a type of financial solution that can be repaid at any time with no fixed tenor. In comparison, a term loan comes with a fixed repayment schedule.
But above all, it is essential to understand the difference between a term loan and a demand loan. So, read on to know about the significant difference between these two credit options.
Term loan vs demand loan
Now that borrowers know the definition of term loans and demand loans let's dive into its differences:
Demand loans, often known as a working capital demand loan, are usually obtained for short-term business expenses and come with a lower quantum, whereas term loans can be utilised for both short- and long-term business and personal expenses.
Demand loans or working capital demand loans extend shorter repayment terms while terms loans come an extended tenor.
What is a term loan?
Almost every financial institution offers term loans for both short- and long-term periods and can accompany fixed or floating interest rates. The amount is repaid through monthly instalments and can be availed to meet varied business requirements such as obtaining term loans for machinery purchases and other financial needs.
Usually, terms loans are suitable for long-term investments that are thoroughly capital. However, different types of terms loans are available for varied purposes, such as working capital term loans, gold loans, personal loans, and more.
Features of term loan
The features of term loans are as follows:
The repayment tenor of term loans is usually fixed. If the borrower wishes to close the loan before the stipulated time, they will be levied with a penalty or prepayment charges.
Term loans are sanctioned mainly for establishing/expanding a business, purchasing high-end machinery, setting up a factory, etc.
In term loans, interest is levied against the sanctioned credit, which is repaid in instalments. In this regard, to avoid repayment burden, borrowers can use a term loan calculator that is available online to determine the EMIs to be paid throughout the repayment tenor.
What is a demand loan?
A demand loan is a lending option where the repayment tenor is not fixed but usually comes with a shorter period. It is usually extended to meet short-term business requirements, such as maintaining working capital, purchasing expensive machinery, etc. In this type of loan, a lender can demand payment anytime if the borrower wishes to repay the credit before the due date without worrying about prepayment charges or penalties.
Now that borrowers know what a working capital demand loan is, let's take a look at its features:
Features of demand loan
The features of demand loan are listed below:
Demand loans are usually sanctioned by lenders against collateral, and borrowers do not have to worry about paying long-term EMIs.
In this type of loan, borrowers are required to pay interest only on the used amount and have the advantage of making small payments until they are financially stable to repay the whole amount.
The lender decides the amount and repayment tenor and can be negotiated later.
Therefore, having a clear idea about term loans and demand loans will allow intending borrowers to pick the most suitable option that meets their financial requirements. One can also opt for unsecured business loans to meet working capital requirements. This credit option comes with a high loan quantum against easy-to-meet eligibility criteria and minimal documentation.