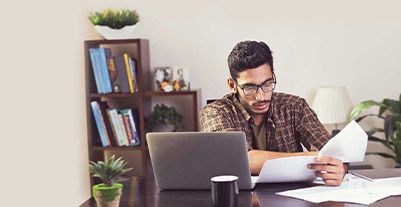 Advantages of a loan for doctors
A loan for doctors is a specialised credit offering for medical practitioners. You can use these to meet a range of personal and professional needs. Compared to general term loans, these loans factor in your medical qualifications to offer higher loan amounts, doorstep services, quicker approvals and disbursals.
Bajaj Finserv Doctor Loans are a custom-made suite of loans for all your needs. Be it a personal loan for your child's education or a business loan to purchase the latest medical equipment and supplies, or a loan against property for big-ticket expenses, we have the ideal credit facilities for you.
Also Read: Doctor Loans - everything you wanted to know