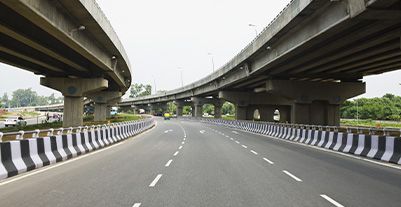 What are the current price rates of property in Chennai?
Chennai is a thriving city with a flourishing real estate market. Despite the rising trend of property prices, homebuyers can expect to get residential units at affordable property rates here. In the western region, residential apartments go for as low as Rs. 2,700/sq. ft. In southern parts of the city, residential land can cost up to Rs. 2.08 lakh/sq. yd.
The demand for property within the city comes from both investors and residents. Some of the major reasons to flock to the city include the growing job market and the infrastructural growth. These are also reasons why Chennai is such a price-sensitive market. For a better understanding of this, take a look at a breakup of the price rates for residential apartments and land in the different regions of Chennai.
1. Price rates for residential apartments
Chennai Central
Among the most developed areas in the city, Central Chennai property prices range approximately between Rs. 6,500/sq. ft. and Rs. 14,200/sq. ft.
Chennai West
Affordable properties are available in areas like Sriperumbudur. On the other hand, the higher range goes up to Rs. 8,000/sq. ft., which includes some of the best apartments and residential units.
Chennai North
Apartments in Chennai North are available in a wide price range of Rs. 3,400 to Rs. 11,600/sq. ft.
Chennai South
Chennai South covers a large area and you can get residential apartments here ranging between Rs. 2,300 and Rs. 15,600/sq. ft.
2. Price Rates for residential lands
Residential lands in Chennai come with varying price ranges. Plots at places like Veppampattu in Chennai North are available at Rs. 6,500/sq. yd., and rates in Mylapore of Chennai South can cost a few lakhs per square yard.
The high property rates make owning real estate in Chennai quite favourable from an investment standpoint. However, considering the cost, one of the best ways to facilitate such a purchase is to avail funding through the Bajaj Housing Finance Limited Loan Against Property.
This instrument enables you to leverage your existing assets efficiently by granting access to a high-value sanction. This, combined with the attractive property loan rates on offer, allows you to purchase property in Chennai on cost-effective terms. What's more, this mortgage loan has a range of features that simplify access to funds, expedite processing, and make loan management a lot more convenient.
To get started, all you have to do is meet the relaxed mortgage eligibility criteria, apply online, and submit minimal documentation to get loan processing underway.