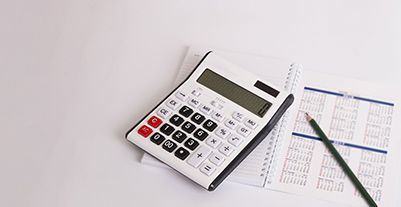 How to Use FD Calculator
A fixed deposit calculator is a free online tool to help you determine the returns on your fixed deposit , beforehand. Compute the maturity amount of your deposit by entering the amount deposited and tenor. Remember, the maturity amount varies with the type of customer and deposit.

A Step-by-step guide to using the FD calculator
Choose a reliable online FD calculator

Select the correct customer type

Select the FD type: cumulative (returns at maturity) or non-cumulative (periodic returns)
Enter the deposit amount you would like to invest

Enter the interest rate (if applicable)

Select the fixed deposit tenor at your convenience

Here's a quick look at the features and benefits offered on fixed deposits by Bajaj Finance.
| | |
| --- | --- |
| Interest rate | up to 8.60% p.a. |
| Minimum tenor | 1 year |
| Maximum tenor | 5 years |
| Deposit amount | Minimum deposit of Rs. 15,000 |
| Application process | Easy and paperless online process |
| Online payment options | Netbanking and UPI |
Benefits of Using Bajaj Finance FD calculator

You will automatically see the maturity amount and total interest earned on your fixed deposit by following these steps. You can tweak the tenor and deposit amount to see how the maturity amount and interest earned change. This can help you plan your FD investments better, and you can determine your returns even before you invest in a Bajaj Finance FD.

Frequently asked questions
Can I invest in FD every month?
Bajaj Finance's Systematic Deposit Programme (SDP) is an industry-first monthly savings plan. SDP is a one-of-a-kind savings product that combines the benefits of a Fixed Deposit with the ease of a Systematic Investment Plan (SIP). With merely Rs. 5000 each month, you can begin investing.
How can I calculate FD returns?
Calculating the returns manually requires lot of calculations, however you can use the Bajaj Finance FD calculator to know the interest rate, interest and maturity amount for your investment amount and tenor.
How to use the FD calculator?
To use the Bajaj Finance FD calculator, follow the below steps:
Step 1: Choose the customer type, i.e. customers below the age of 60 years and senior citizens.
Step 2: Choose the type of fixed deposit, i.e. cumulative or non-cumulative.
Step 3: Choose the investment amount.
Step 4: Choose the preferred tenor for the deposit.
With all the above details, the calculator will automatically show the interest rate, interest earned and the maturity amount.