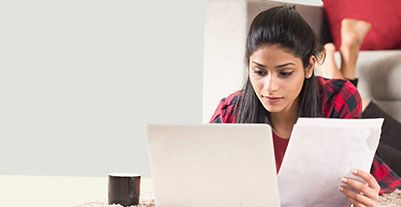 How to get collateral-free working capital loans?
Step 1: Check if you qualify the eligibility criteria for the loan
Age: 24 to 70*
*Age should be 70 at loan maturity
Work status: Self-employed

Business vintage: Minimum 3
CIBIL score: 685 or higher
Step 2: Fill in the online application form
Fill in your personal and business-related details to submit our short online loan application form. Get approval in just 24 hours* and meet your planned or unplanned business needs with ease.
Step 3: Keep your documents ready
Submit the following documents to our representative once your application is approved:
KYC documents
Proof of business ownership
Profit and loss statements and balance sheets of the previous 2 years
*Conditions apply