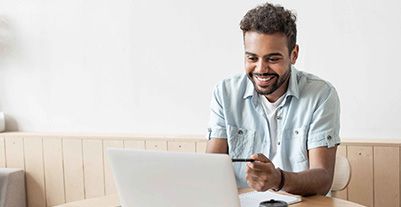 Factors to consider before investing in a fixed deposit plan
The fixed deposit comes with the assurance of capital safety, even during increasing market volatilities. You can reap the benefit of steady capital appreciation and enjoy the advantages of a safe investment tool with fixed deposits.

You can choose the best-fixed deposit plan by considering the following factors:
Interest rate
Compare the FD interest rates of different types of FDs offered by different institutions.
Credibility
Opt for only "A"-rated deposit schemes, with credible ratings from reputable organisations like ICRA or CRISIL.
Deposit tenor
Long-duration deposits usually offer higher interest rates. Cross-check the rates against the lock-in periods of the FD for high returns in time for your goals.
Interest calculation and payouts
If you need regular assistance, check for periodic interest payouts and note the compounding frequency (higher implies more interest).
Reinvestment
Reinvest the earned interest to increase your FD corpus. Look for FD auto-renewal to reinvest seamlessly.
Penalty
Check the penalties for breaking an FD before maturity in case of any emergency. Most NBFCs and banks lower the interest rates in case of premature withdrawal.