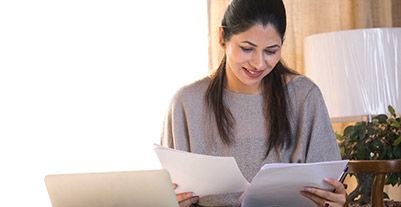 Earn more returns with short-term investment plans
Long-term goals take precedence over short-term goals when planning for the financial future, leaving most individuals without financial plans to fund their short-term objectives. A few of the best short-term investment options include fixed deposits, liquid funds, recurring deposits, and short-term funds.

For a balanced investment portfolio, you must choose a mix of short-term and long-term investment options that can cover your future and immediate goals. You could also consider re-investing your short-term investment gains, which can help contribute to your future. Several lucrative 1-year investment plans can help you make some quick returns.

The best short-term investment options available in India are
Fixed deposit
Ultra-short-term funds
Liquid funds
Recurring deposits
Short-term debt mutual funds
Fixed maturity plan
Floating rate mutual funds
Read along to know more about these savings schemes and find out which is the best option for you, to grow your savings.

Fixed deposit

As one of the best 1-year investment plans, fixed deposits offer assured returns on your investment. Choosing a trustworthy issuer for investment in fixed deposits also provides certain additional benefits, like high stability and credibility, an end-to-end online investment process, an online FD Calculator, and higher interest rates for senior citizens, employees or existing customers. For example, some financial institutions offer special interest rates for senior citizens and company employees.
Ultra-short-term funds

These mutual fund schemes are similar to liquid funds. Ultra-short-term funds can invest in securities that mature within a week or up to 18 months. It is important to remember that such funds can be quite different from each other, making it difficult to keep track of them. However, the returns on these funds can be higher than liquid fund earnings over 9 months.

Liquid funds
These are mutual fund schemes that invest in short-term securities, like government securities. They offer returns like bank deposits, but they can also be a bit more tax efficient. You can expect better returns than those from a savings bank account. However, investing in liquid funds can be quite complicated and require in-depth topical knowledge.

Recurring deposits
If you cannot invest a lump sum amount of money and instead invest on a monthly or quarterly basis, you can go for a recurring deposit. It can be opened for a fixed period, and deposits may be made at fixed, pre-determined intervals that can be monthly or quarterly. The minimum tenor for a bank recurring fixed deposit is 6 months, and contributions towards these deposits can be low but regularly.

Short-term debt mutual funds
These funds invest in short-term government securities, corporate securities, and money market instruments. If you are willing to take some risk, short-term debt mutual funds are an ideal option to invest in for any period ranging between 3 months to 1 year.

Fixed maturity plan
It is a close-ended debt mutual fund that invests only in instruments whose duration is similar to its term. This means that it aligns its period with that of its underlying assets. For example, a 365-day fixed maturity plan would invest in instruments that mature in 365-days or slightly before that. They are the mutual fund industry's fixed deposit replica, with a few marked differences.

While fixed deposits offer fixed returns, those on fixed maturity plans are indicative, which means that there is a possibility that the actual returns may deviate from those indicated at the time of investment.

Floating rate mutual funds
These are debt mutual funds that invest approximately 75% to 100% in securities that pay a floating rate interest, like bank loans and bonds. In contrast, the remaining percentage is invested in fixed income securities. Short-term floating rate mutual fund plans up to 1 year typically lean towards short-term maturities with higher liquidity. They have delivered an exceptional performance in recent years, particularly impressive because of their low volatility and high liquidity. They are ideal for when interest rates are set to rise or when you wish to establish an emergency fund.

When investing for your immediate future, it is crucial to invest in instruments that provide returns in a shorter duration. Often market-linked tools offer lucrative returns over the long term, whereas fixed-income instruments provide assured returns. Thus, it is best to choose instruments like fixed deposits that offer attractive returns when investing in short-term investment instruments.
If you're looking for a 1-year investment plan with great returns and negligible risk, Bajaj Finance offers FD with an interest rate of 8.35% p.a. for individuals below 60 years of age. Senior citizens get an additional rate benefit of up to 0.25% p.a. p.a.