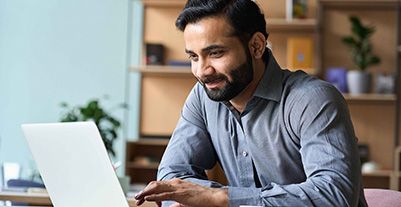 Should you invest in fixed deposit or real estate
An investment portfolio should be a good mix of low-risk and medium-risk investments. Low-risk investments are known to offer stability and yield lower but assured returns, and high-risk investments offer higher returns but carry higher risk.
Depending on their risk appetite, investors can choose investment options that suit their needs.
Fixed deposit and real estate property investments have both been one of the most popular investment vehicles. However, they are both very different and cater to different requirements of investors.
Whether you're planning a short-term or long-term investment, these considerations can help you choose between fixed deposit and real estate.
Guaranteed returns
People often fall prey to misconceptions that are hard to dispel. One such myth is that property prices are always on a rise. While property prices in India did reach dizzying heights once, there is always a possibility of stagnation or a drop in prices. In fact, this has happened on various occasions. If you are investing with large gains in mind, real estate has more to offer you. However, if you're looking for guaranteed returns, then choose FD. fixed deposit is not impacted by market fluctuations and offers a steady rate of interest over time. Even with the help of FD Calculator, you can check your final maturity amount.
Affordability and profit
People often take a loan or use all their savings to buy property. While this isn't wrong, you should be certain that you will be able to sell it for a profit. So, it is important to factor in the imbalance between purchasing power and the skyrocketing prices of real estate across India. For example, the price tag for a 1 BHK flat in Mumbai is between Rs. 1.8 to Rs. 2 crore. Even if you take a 20-year loan to buy this flat, you will have to pay EMIs that are over a lakh. This means that you would need to earn a salary of Rs. 3.3–4 lakh per month. So, when it comes to a real estate investment, the question to ask is if you can afford it. You don't have to worry about making these calculations when it comes to fixed deposits. You can open a fixed deposit account with as less as Rs. 25,000 and earn stable returns.
Additional investment expenses
Apart from the payment for the apartment or property, you may have to bear other costs, when you invest in real estate. From ownership titles to stamp duty cost and registration charges, there is a lot to factor in. There have been instances where the rate of return generated from renting real estate has worked out to a meagre 2.5% annually.
Fixed deposit is more beneficial, as you can earn better interest rates. Using a simple FD calculator will help you understand the amount of money you stand to make, in the long run.
Process involved
When it comes to investing in real estate, you need to devote time to finding out all you can about the property itself, the neighbourhood and the infrastructure around it. It is also advisable to get your property valued by a competent professional to know if the price you are paying is justified. Property search also takes a significant amount of time. You must try to plan your time and resources in advance, and consider if you can spare the time required to invest in the right piece of real estate.
On the other hand, the process is simple when you plan to invest in fixed deposits. You can invest in a Bajaj Finance online FD from the comfort of your home, and invest within a few minutes.
Transparency
The real estate system features information asymmetry, where the sellers have all the information and buyers can't always verify it. If you don't want to go through the hassle of verifying each claim, choose a hassle-free investment option instead.
When investing in a fixed deposit however, you can track your investment online. You can also choose an issuer based on safety ratings, so your investment is in safe hands.
Now that you know what is best for you, it's time to plan your current and future portfolio. Ensure that an FD is part of it and apply for a fixed deposit with Bajaj Finance. It offers excellent FD interest rates as well as a flexible tenor to suit your financial needs.