How to raise a withdrawal request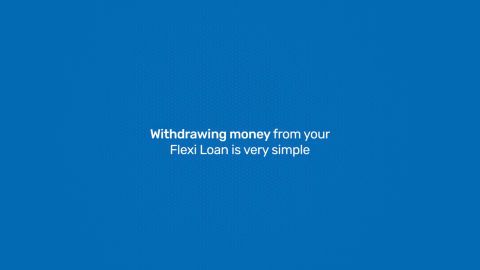 00:53
Manage funds withdrawal from your Flexi Loan
Visit My Account to withdraw funds from your available limit.
Withdraw funds from your Flexi Loan

Click on the 'Sign-in' button on this page.
Enter your registered mobile number and submit the OTP to sign-in.

Verify your details with your date of birth and proceed.
Choose your Flexi Loan account from 'My Relations'.
Click on the 'Withdraw' option from 'Quick Actions'.
Enter the amount needed from the available limit and proceed.

Verify your details with the OTP sent to your mobile number.

Alternatively, you can click on the below link to withdraw funds. You'll get funds in your bank account within 3 hours of submitting the request. If there's any delay, it will be reprocessed within 48 business hours.
Check your Flexi Loan account

Sign-in to our customer portal in two simple steps and track your loan details easily.