Features and benefits of our loan against property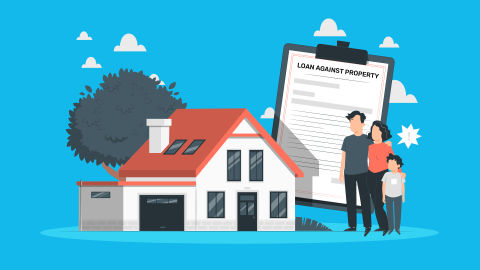 00:42
‌
All you need to know about our Loan Against Property
Watch this video to know everything about our loan against property: Features and benefits, fees and charges, eligibility criteria, and more.
Loan amount of up to Rs. 10.50 Crore*

Manage your big financial needs with a loan of up to Rs. 10.50 Crore*. The loan amount will depend on some criteria like your property value.

Low interest rates

Our loan against property for salaried individuals comes with affordable interest rates starting from 9% to 14% (Floating rate of Interest) p.a.

Loan disbursal in 72 hours*

Your loan amount will be disbursed within 72 hours* of the approval. In some cases, it can be credited even earlier.

Tenure of up to 15 years

You can manage your loan easily with a long repayment tenure ranging up to 15 years.

Multiple end-use options

Use the loan to manage your wedding expenses, higher education, or even pay for a medical emergency as it comes with no end-use limitation.

No foreclose charges*

Salaried professionals who chose a floating interest rate, can pre-prepay a part of their loan, or close the entire loan without an additional fee or a penalty.

Externally benchmarked interest rates

You have the option to link your loan to an external benchmark, such as the Repo Rate. Benefit during favourable market conditions.

*Terms and conditions apply.

A property mortgaged as collateral is used to obtain a loan known as a loan against property (LAP). This asset may be privately owned land, a home, or any other type of commercial property. The asset continues to be held as collateral by the lender until the full amount of the loan against the property is repaid. With the Bajaj Finserv Loan Against Property, you can avail of better interest rates, a convenient repayment period, and other perks.

Any salaried individual can easily apply for our loan against property. If you are prepared with the necessary paperwork, our application process is quick and simple, and you can submit a loan request in just a few minutes.

Pre-payment and foreclosure options are also available, both of which are free of charge. If you are a salaried individual borrower with a floating interest rate, there are no penalties for paying off your loan early

Still haven't found what you are looking for? Click on any of the links at the top of this page.
How to apply for a loan against property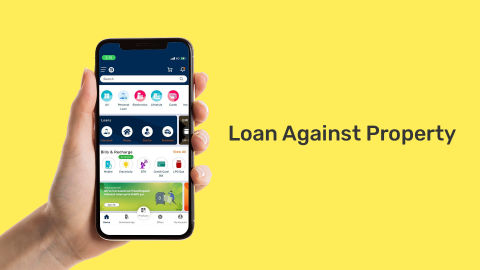 00:46
Step-by-step guide to apply for a loan against property
Click on the 'APPLY' button on this page.
Enter your pin code and click Proceed.
Provide basic details like your full name and mobile number.
Choose 'Salaried' as your employment status.
Now select the type of loan that you wish to apply for, your net monthly income, your area pin code, and the required loan amount. 
Generate and submit your OTP to verify your phone number.
Enter further details like your property location, your current EMI amount/ monthly obligation, and your PAN number.
Click on the 'SUBMIT' button.
That is it! Your loan request is submitted. Our representative will connect with you and guide you through the next steps.