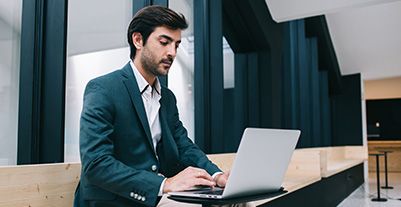 Ways to earn more returns on your investment
A fixed deposit offers consistent returns and stability of funds over a predetermined period. When you choose a fixed deposit with a higher interest rate, you can quickly boost your returns.

For those looking to maximise their returns with a fixed deposit, here are a few steps to undertake:
Plan your investment strategy
Investing in FD alone is not enough to gain high returns, as you need to know how to manage your deposit well. Once your deposit reaches maturity, you can consider re-investing, especially as many financial institutions offer higher FD interest rates on renewing investments. Bajaj Finance also provides an auto-renewal facility, so you can choose to continue your deposits while you're booking them.
File your returns on time
It is essential to file your returns on time and be aware of the latest changes or modifications in the tax laws for FD returns. You can also avail of tax exemptions if you file your returns with Forms 15H or 15G. If you fall in a low-income bracket, you can also receive a tax exemption.
Ladder your FDs for liquidity and tax benefits
Make the best use of your funds by dividing a single corpus over multiple FDs with different tenors. This approach can help you see your fixed deposits as a financial backup, which help you fulfil your financial requirements with ease. It also enables you to gain tax benefits with multiple maturity dates.
Choose cumulative FD for funding long-term goals
Cumulative FD enables you to grow your corpus over the tenor as you get extended benefits of compounding interest. However, non-cumulative FD helps you gain regular payouts, making them best-suited for retired individuals seeking periodic income.
These simple steps can go a long way in helping you maximise gains from your FD. You can invest in Bajaj Finance Fixed Deposit for better returns that help you grow your corpus. You can choose your tenor, avail periodic payouts, and above all, earn higher interest. If you're planning to calculate your maturity amount before investing, consider using the FD return calculator and book your FD today, with an end-to-end online procedure.